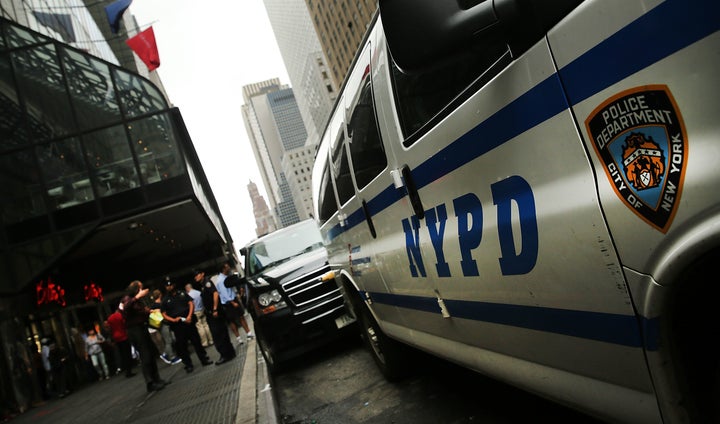 Last week, the New York State Assembly passed landmark legislation to seal the criminal records of people who have been unjustly and unconstitutionally arrested for simple possession of marijuana in public view. This bill is the first step toward a comprehensive plan to redress harms of the war on drugs in communities of color – a task that is all the more urgent now, as thousands of people caught up in the net could be targeted for deportation in Trump's America.
Over the last 20 years, more than 800,000 New Yorkers have been arrested for simple possession of marijuana – often these arrests were the result of stop and frisk encounters targeting young people of color. Those convicted face significant barriers to accessing education, employment, housing opportunities, and other state services, despite widespread acknowledgment that such collateral consequences have a devastating effect throughout the course of someone's life.
New York State first decriminalized personal marijuana possession in 1977, recognizing the harmful impact an arrest could have on young people. Although New York officials, including Governor Cuomo and Mayor Bill de Blasio, have previously recognized these arrests as ineffective, unjust, and racially discriminatory, they still continue across the state because of a loophole in the law.
In 2016, more than 22,000 New Yorkers statewide were arrested for possession of small amounts of marijuana – 80 percent of whom were black or Latino. Governor Cuomo proposed closing this loophole as part of his State of the State in January 2017, citing the damaging collateral consequences.
But looking forward isn't good enough. As policymakers acknowledge that these arrests are unjust and should not take place in the future, they must simultaneously focus on repairing the harm for people burdened by a criminal record from such an arrest.
The discriminatory practices are pervasive statewide. In the city of Buffalo in Erie County, African Americans represent 70 percent of the marijuana arrests – despite only being 38.6 percent of the population, and using marijuana at similar rates as other groups.
Once convicted, a permanent record can follow these mostly young people of color for the rest of their lives – a record easily found by banks, schools, employers, landlords, and licensing boards.
Sealing legislation has taken on increased importance amid the Trump Administration's rhetoric and actions targeting immigrant communities. Nationally, simple marijuana possession is the fourth most common cause of deportation, according to the report "Secure Communities and ICE Deportations: A Failed Program?" Sealing records will provide a measure of protection for immigrants by making it difficult or impossible for immigration authorities to meet their legal burden of proof for a judge to find a lawful permanent resident deportable. Additionally, sealing will guard against the Trump administration's Executive Order targeting non-citizens with any criminal arrests and/or convictions for deportation. If the arrest is also sealed and the sealed information is not shared with the FBI, these individuals may be at lower risk of becoming an enforcement target.
Increasingly, jurisdictions and legislators across the country are realizing that marijuana prohibition has been ineffective, unjust, and racially discriminatory, and are working to implement regulatory systems that are fair and effective.
It is now imperative that here in New York the Senate quickly follow the Assembly's lead and begin to repair the harm done by marijuana prohibition to communities across the state.
Governor Cuomo also has a unique opportunity to address the harms that these arrests have caused by enacting sealing for marijuana possession arrests as part of his decriminalization proposal in the state budget legislation. Such a move would show his commitment to communities that have borne the harshest brunt of racial profiling and those currently most vulnerable under Trump's executive orders.
Melissa Moore is the New York State Deputy Director at the Drug Policy Alliance.
Popular in the Community