"The Goonies" fans have been waiting patiently for a sequel since the movie came out in 1985. First it's on, and then it sounds like it's off, and then it's on.
"It's always possible. I will say that it's likely that it will happen," Astin told HuffPost recently. The actor, who played Mikey in the '80s classic, continued, "I don't know when, but I have always had confidence that that sequel will happen mostly because Steven Spielberg, from the time when I was a kid, told me he wanted it to happen and has never changed his opinion."
Astin, who's now starring in "Stranger Things" Season 2, told us the follow-up has been MIA because "they just haven't figured it out," but he'd personally like to see a new take on the film.
"What I would love to see is a 'Goonies' animated series, and I would love to play Mikey," said Astin. "I do a lot of voiceover characters, and I play younger characters with my voice, and that would be meta."
The actor is all about meta.
With "Stranger Things" Season 2 drawing a lot of inspiration from "The Goonies," Astin said that filming was a nostalgic experience, even just hanging out with the cast or throwing a football around.
"Those moments brought me back to the 'Goonies' moments, just a little sense of connecting with the kids from 'Stranger Things' on their level in that moment because that's what they'd be doing. Maybe they'd be getting the walkie-talkies or they'd be throwing a ball. They'd do whatever kids do, and being a part of that for a second. It wasn't that much, but it was notable to me," he said.
An official "Goonies" follow-up will happen eventually, according to Astin, but if you're looking for some nostalgia in the meantime, "Stranger Things 2" is an "Eleven" out of 10.
"Stranger Things 2" is streaming now on Netflix.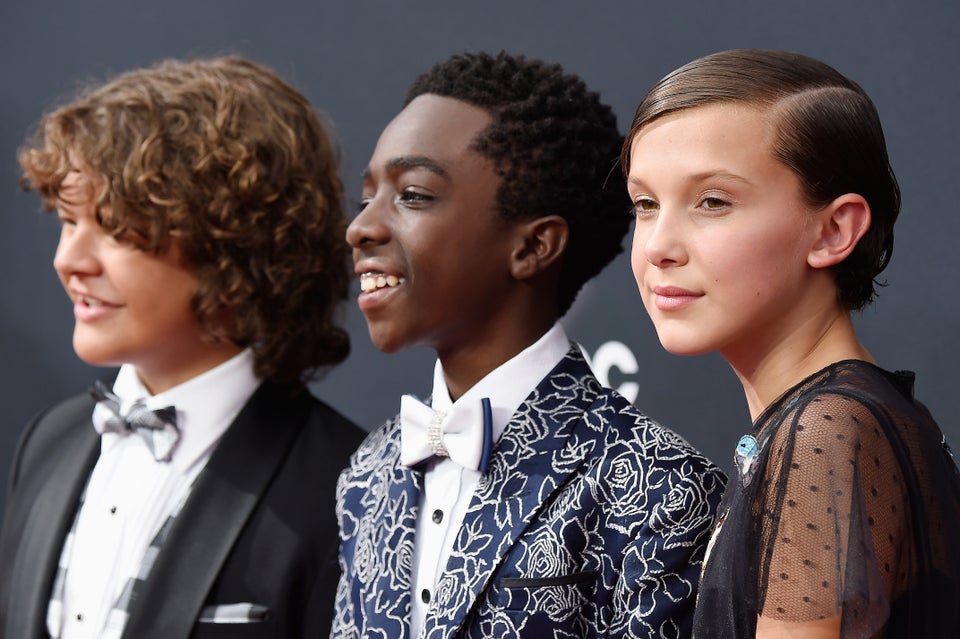 The "Stranger Things" Kids At The Emmys