Sean "Diddy" Combs has a sure-proof way to get rid of his headache after late-night Cîroc binges. No surprise -- it's water. AQUAhydrate water, to be exact. Combs and fellow entertainment powerhouse Mark Wahlberg announced they will be the new faces of the bottled brand at a press conference in Beverly Hills, Calif., Wednesday, peppering the room with jokes and stories about their friendship and why they love the Alkalized electrolyte water so much.
"I was at a party last night till 4 a.m., and look how fresh and hydrated I am today," Combs said. "For the brothers out there, ashiness is something that is running rampant through our communities and this right here keeps me with my glow."
Wahlberg turned to Combs and joked, "You left out the most important part: AQUAhydrate allows you to drink Cîroc vodka all night. This is a miracle cure for a hangover. I told him you'll wake up fresh as a daisy the next day and that's how I got him on board."
Wahlberg found out about the company, which launched in 2004, when he was filming "The Fighter." He and Combs will work with AQUAhydrate CEO John Cochran to promote the brand and build it into a successful company.
Their press conference took a more sincere turn when Combs spoke about the negative effects of drinking sugary drinks.
"You might ask why we would get into something like water -- something that has already been done before," Combs said. "I grew up in Harlem and the favorite beverage of Harlem was Kool-Aid. All flavors. Made with half a pound of sugar. And throughout the years, that was my beverage of choice. I never drank water. That's why I have so much flavor. I was a Kool-Aid kid."
But now Combs, who is the face of Cîroc vodka, is on a health kick and has six kids to think about. "There comes a point in your life when you decide to have more balance," he said. "Me, as an extremist, that happened two years ago. And this is a part of my overall transformation -- mentally and physically. Caring about what you put in your body and balancing things out."
He continued, "I am about to have a six-pack and walk around with no shirt on. That should be coming in May. There will be a no-shirt policy in my house. I'll be going to awards shows shirtless."
Joking aside, Combs is clearly smitten with Wahlberg. "Chemistry is everything in a relationship. And this man inspires me to be a better person. He's truly evolved and I'm going through my evolution right now. When I'm waking up, he's at church and he's praying for me. And that's not a joke. He's really committed to his faith and his family and to his craft and his profession. He's somebody that I can honestly say that I look up to."
Wahlberg might be a family man, but that doesn't mean he can't dream of wilder days. "There are times when I wake up at 4 a.m. and I wonder what fun you're having," he said to Combs. "I wonder what it would be like to go just one more time. And I realize that that could be a slippery slope."
Combs didn't miss a beat: "I'm out there for you! There is an application process for me hanging out with him," he told the room. "It has to be three weeks in advance, there is an interview process of what is going to be going on, and what time we are going to be back."
Related
Before You Go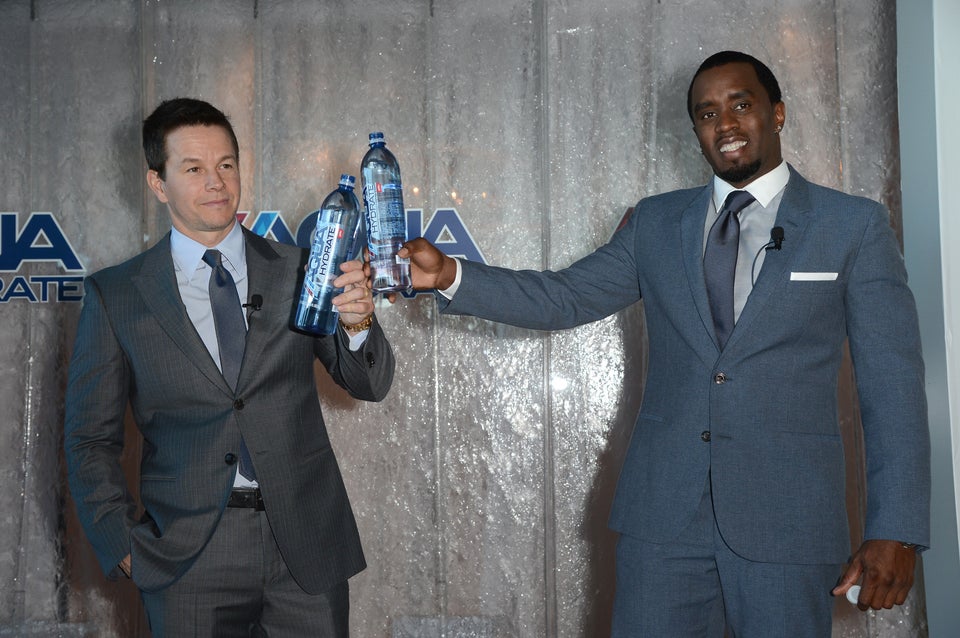 Sean Combs & Mark Wahlberg's New Project
Popular in the Community