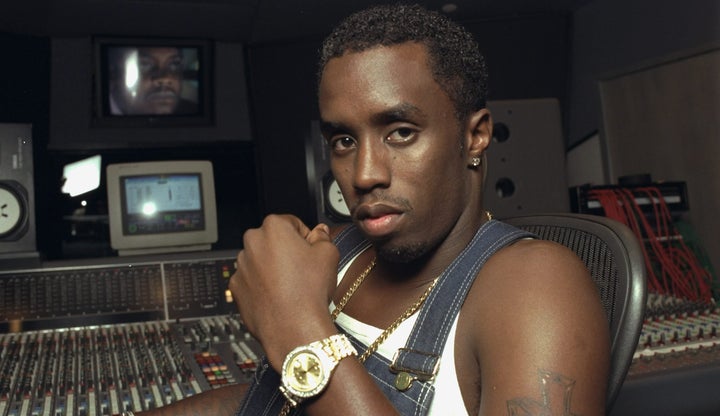 The Los Angeles Police Department has solved the murders of rappers Christopher "Biggie Smalls" Wallace and Tupac Shakur, according to a documentary featuring retired LAPD detective Greg Kading, who once led a special task force that investigated those two-decade-old shootings.
Based on his three years working the cases, Kading claims that Sean "Diddy" Combs hired Crips gang member Duane Keith "Keffe D" Davis to kill Shakur and his manager, Marion Hugh "Suge" Knight, for $1 million. He alleges that on the night of Sept. 7, 1996, Keffe D's nephew, Orlando "Baby Lane" Anderson, pulled the trigger. Only Shakur was killed.
Kading alleges that in retaliation, Knight hired Bloods gang member Wardell "Poochie" Fouse to kill Biggie Smalls for $13,000. Biggie Smalls was shot to death on March 9, 1997, just six months after Shakur died.
Over the course of investigating, Kading says that he essentially trapped Keffe D into a situation where he had to give a verifiable confession about the events that led to Shakur's murder or else face severe charges for another crime.
"If his intention was to just get away with it, so to speak," Kading told HuffPost, "it would have been very easy for him to not include all the details that he did."
These extra details, according to the documentary, include the allegation that Combs hired Keffe D for the crime.
The documentary, titled "Murder Rap," originally premiered in 2015. Based on Kading's 2011 book of the same name, it's available on iTunes now and will head to Netflix in the spring.
The LAPD assigned Kading to reinvestigate the rappers' murders in 2006, soon after Biggie Smalls' mother, Voletta Wallace, sued the department in federal court. Wallace's wrongful death lawsuit centered on a popular conspiracy theory that the police covered up an officer's involvement in her son's murder. The civil suit estimated losses at $500 million based on Biggie Smalls' earning potential. It was Kading's task to disprove the theory posited in the suit, along with many others swirling around.
Kading claims that once his team found enough evidence to exonerate the LAPD, the re-investigation of the murders was essentially dropped. In 2009, the department took Kading off the task force due to an internal affairs investigation on a separate matter. Though he was eventually cleared in the internal matter, the image of a "rogue cop" stuck.
In truth, over the course of his 25-year law enforcement career, Kading received the LAPD's Medal of Valor and its Police Star for heroic action. He also achieved the highest ranking for an investigator that the LAPD gives. In 2010, he retired from the department. The next year he published his book about the rappers' case.
Kading now alleges that the LAPD chose not to pursue formal charges in the case because of Combs' celebrity and because the evidence pointed to two killers who were already deceased. Anderson and Fouse have both died of apparently unrelated causes.
The LAPD offered no comment about Kading's claims or the documentary when contacted by HuffPost. HuffPost could not reach Combs for this story, but left multiple messages for his manager and publicist, which were not returned.
Knight's lawyer likewise did not immediately respond to messages from HuffPost. And HuffPost could not find contact information for Keffe D.
In 2010, before Kading's book came out, radio show host DJ Jojo surprised Combs with questions about Biggie Smalls' murder. Combs answered as if he seemingly had some knowledge of what had happened, declaring, "Those are street issues."
The following year, Combs told LA Weekly that Kading's claims were "pure fiction and completely ridiculous."
Kading, of course, disagrees. "You want to believe you are a good enough investigator to rise to the occasion," he told HuffPost.
He said he had been chosen for the task force due to his experience in gang-related and narcotics crimes, along with cold-case homicides. But the effort ended before any suspects were brought to court.
Since then, the case has grown even colder. Additional people who might have known something about the rappers' murders have died. Kading's claims appear unlikely to ever go to court.
That is, unless he's sued by one of the accused, such as Combs or Knight. "I don't think any rational person looks forward to getting sued," Kading said, laughing. "But if I did, I would not shy away from it. I am very, very confident in the case. I'm confident in the evidence."
In the meantime, he's making his arguments directly to the people. Kading's book ends with these words, "Maybe this story would never hold up in court. But maybe it will hold up in the court of public opinion. You decide."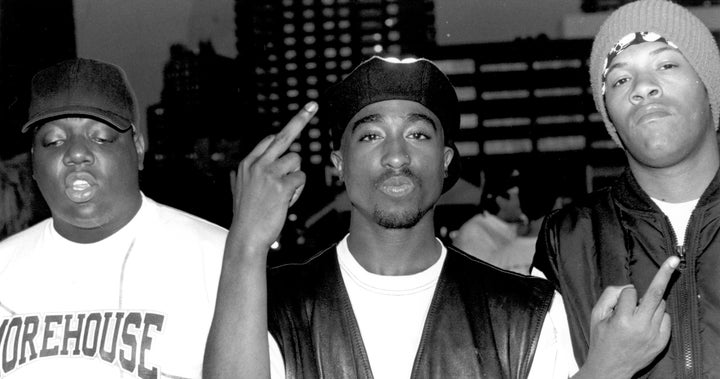 Despite -- or perhaps because of -- the high-profile nature of the accused, the documentary has had a difficult time getting distribution and press, according to filmmaker Mike Dorsey.
"I think it's one of the 10 biggest stories in hip-hop of the entire year, and it's almost complete silence in the hip-hop media world," said Dorsey.
Kading had similar frustrations with his 2011 book. It was originally written for a major New York book publisher, but that publisher eventually terminated the $250,000 contract (which HuffPost was shown under condition that we not name the publisher). The publishing house told HuffPost the contract "was cancelled for legal concerns." Kading ended up self-publishing the book.
It could have been a blockbuster: A lead LAPD investigator into the murders of Tupac Shakur and Biggie Smalls fingers two of the most recognizable moguls in hip-hop for the crimes. This investigator claims he has enough evidence not only to refute previously popular theories about the crimes, but also to prove his own. Yet the story has gone nowhere.
Dorsey and Kading hope their documentary will change that.
"It's been the worst-kept secret in Compton," Dorsey said of Kading's allegations. Now that the documentary is getting wider distribution, they suggest that maybe someone else who was involved with the case might come forward with the more evidence to corroborate Kading's assertions.
"There's still some loose ends that should have been addressed by law enforcement," said the former detective. "But I don't see that happening. I don't see them proactively investigating these cases ever again."
As for himself, he said, "I have absolute closure in the case already. There is no doubt in my mind that we've discovered the truth and we're presenting the truth. So as far as the murders go, they're solved."
"Now it's just a matter of educating the public as to that information," said Kading.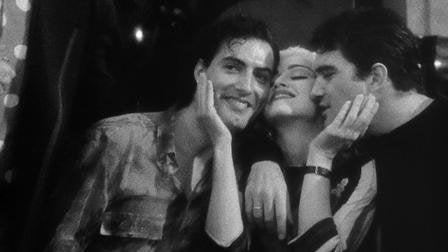 14 Music Documentaries Worth A Watch

Popular in the Community