In the 15 century, Vlad III, the Prince of Wallachia, was commonly known as "Vlad the Impaler." His rap sheet included stabbing hundreds of guests at a banquet, decapitation, and inspiring Bram Stoker's Dracula.
In the 21 century, he is inspiring something completely different -- a gloriously geeky pun.
Thanks to Sean Gallagher, an animation designer with Telegael Studios in Ireland, the man known as "Vlad the Impaler" is now "Vlad the Inhaler:" The image, posted on social media, has gone viral.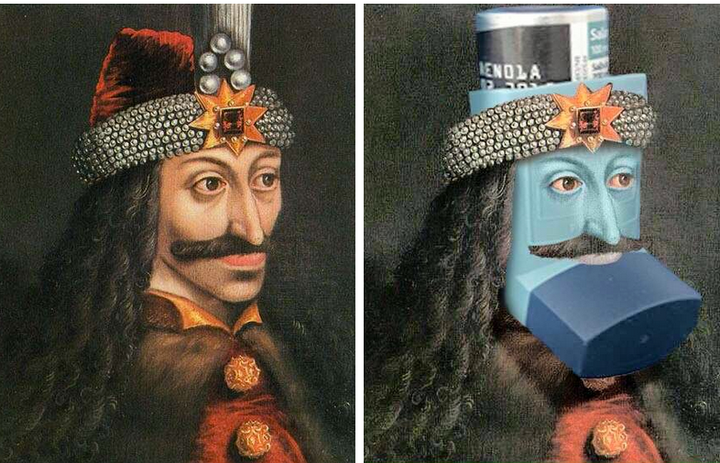 "I'm still in a state of shock," Gallagher told The Huffington Post. The artist was on his lunch break on Jan. 5 when he stumbled upon a portrait of Vlad the Imapaler in his newsfeed.
"And the pun just popped into my head, so I did the image up over lunch," he said. He then posted the joke daddy-style to his Facebook page and the Internet went bonkers. Though, he was completely unaware at first.
"It got about 20 likes," he said. "Then a friend shared it. Then about a dozen of his friends shared it and I thought that was the end of it."
Five days later, he noticed comedian David Schneider, had shared it in on his Facebook page.
"And it had gotten around 2,000 likes."
A friend of Gallagher's did a reverse Google search on his image, and they discovered that his visual pun had also made it to Twitter and the popular content-sharing site, Imgur. That yielded hundreds of comments that were puns on his pun -- giving way to pure pun-demonium.
"This post is a breath of fresh air," said one commenter. "Count Bronchula," said another.
This is not Gallagher's first visual pun, either. He's also whipped up George Squashington: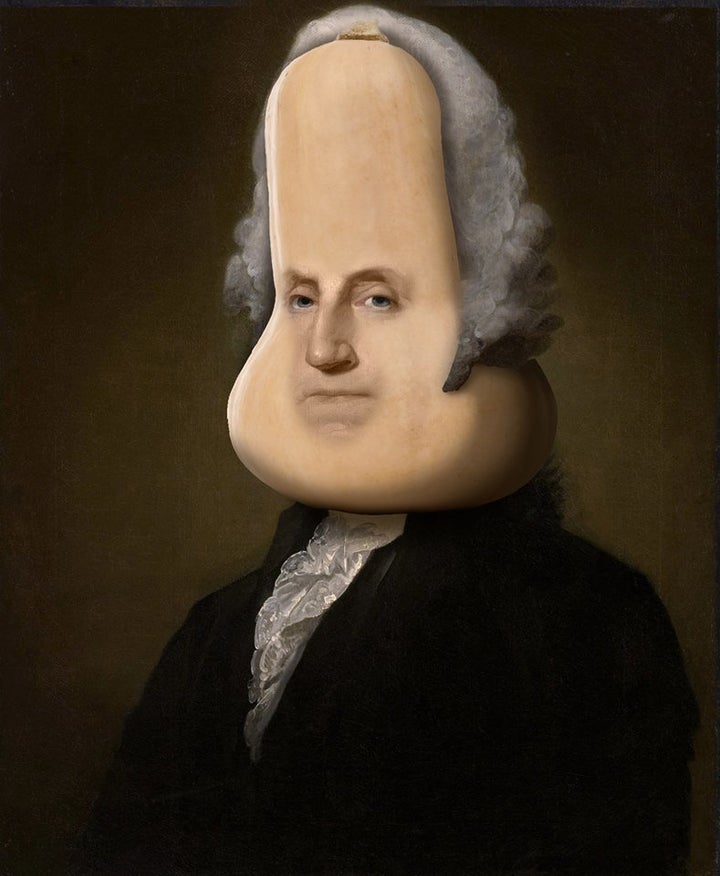 And David Bovine, a nod to the late singer that he drew in 2013.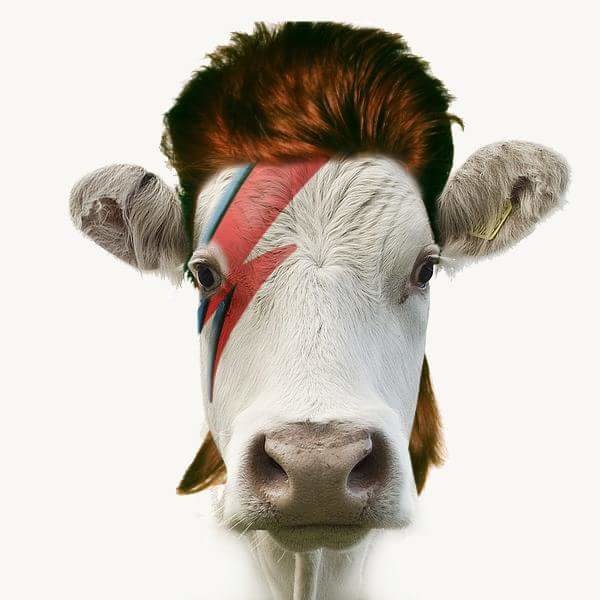 "I did up the Bovine image just after 'The Next Day' came out, but where the inspiration came from I'm not entirely sure," he said.
"In the Irish language the word for cow is Bó (as in Bowie) I think that was the biggest influence in that pun."
Holy Guacamole and Holy Cow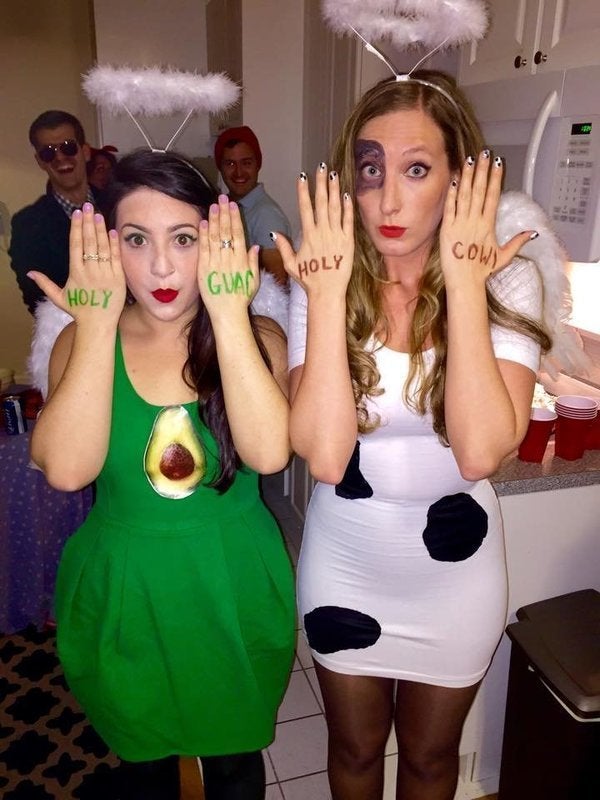 Popular in the Community