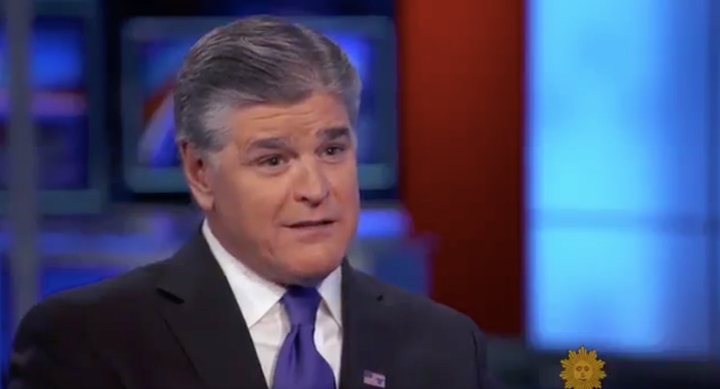 When it comes to Sean Hannity's political contribution to America, Ted Koppel doesn't mince words.
The "Sunday Morning" senior contributor squarely told the Fox News talk show host that he's "bad for America" when asked if he is in an interview aired on CBS Sunday. The response left Hannity in clear disbelief, and later upset.
During a back and forth on the difference between factual news and political opinion, and its impact on society, Hannity accused the former Nightline news anchor of being cynical, which he didn't disagree with.
"Do you think we're bad for America? You think I'm bad for America?" the conservative television host asked him while wearing an American flag pin over his heart.
"Yeah," Koppel twice replied, leaving Hannity shaking his head and calling his belief "sad."
"You are selling the American people short," Hannity added.
"You have attracted people who are determined that ideology is more important than facts," Koppel continued.
"I did about a 45 minute interview with CBS. They ran less than 2. Why did Ted cut out my many examples of media bias?" he tweeted.
Koppel's entire piece, which ran nearly 11 minutes, included commentary from a range of top media figures, a media expert and President Donald Trump's press secretary, Sean Spicer. It also included Hannity sharing a belief to Koppel that "liberalism has to be defeated."
"Socialism must be defeated in a political sense. We don't want a revolution in this country," he said.
Hannity, in statements posted to Twitter, took issue with the selected quotes that were aired.
"I gave a example [sic] after example of why I say 'journalism is dead'. I also gave many examples of how liberalism has failed," he argued.
Popular in the Community