Fox News host Sean Hannity apparently believes that CNN, The Washington Post and The New York Times should be excluded from the White House press corps while Donald Trump is president.
Hannity attacked CNN host Brian Stelter on Sunday night after Stelter used the term "national emergency" on air to describe the shocking outcome of the election, which has so far sparked nationwide protests and has led to a disturbing uptick in racist incidents.
Hannity responded to Stelter by accusing him of being in cahoots with Hillary Clinton and calling him a "[Fox News Channel] stalker."
This prompted a steady stream of replies from Twitter users, including the suggestion that several news outlets don't deserve a place in the Trump White House.
"CNN, NYT, WaPo & others shown to have colluded by Wikileaks should not receive WH press credentials," one person tweeted.
To which Hannity responded: "Amen."
Hannity's name has been floated as a potential pick for head of the Federal Communications Commission in a Trump administration.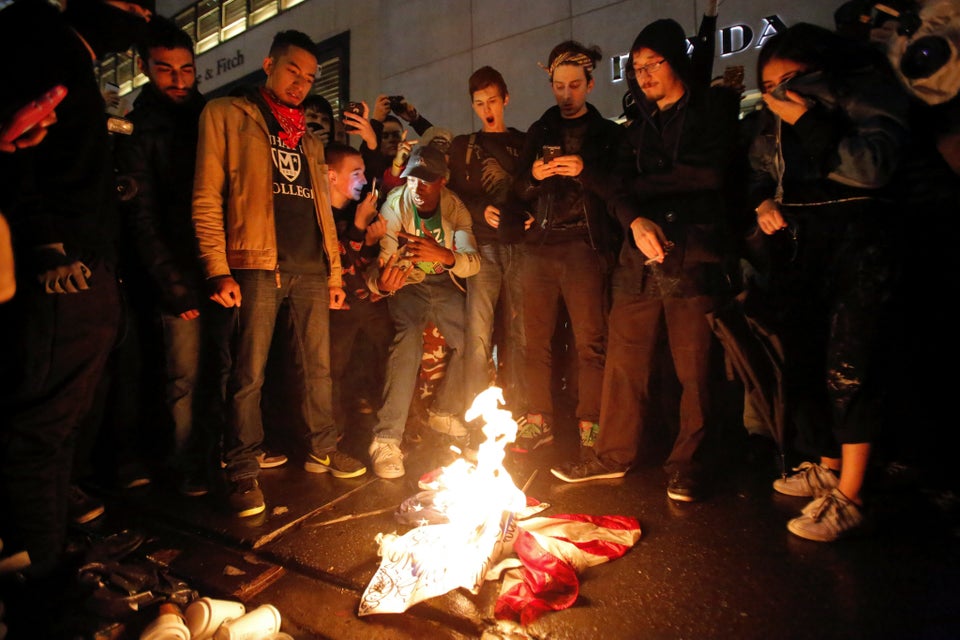 Donald Trump Win Sparks Protests Nationwide
Popular in the Community