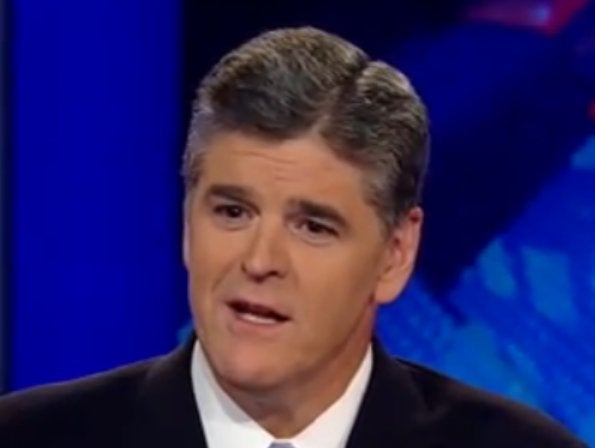 On his Friday show, Sean Hannity wondered why Iraq and Kuwait hadn't "[paid] for their own liberation" by the United States, and said that America has the right to "go in there...and take all their oil."
Hannity was speaking to his nightly "Great American Panel." The panel was discussing high oil prices. Hannity was incredulous and angry at the prospect of oil prices climbing:
" I say why isn't Iraq paying us back with oil, and paying every American family and their soldiers that lost loved ones or have injured soldiers -- and why didn't they pay for their own liberation? For the Kuwait oil minister -- how short his memory is. You know, we have every right to go in there and frankly take all their oil and make them pay for the liberation."
Related
Popular in the Community