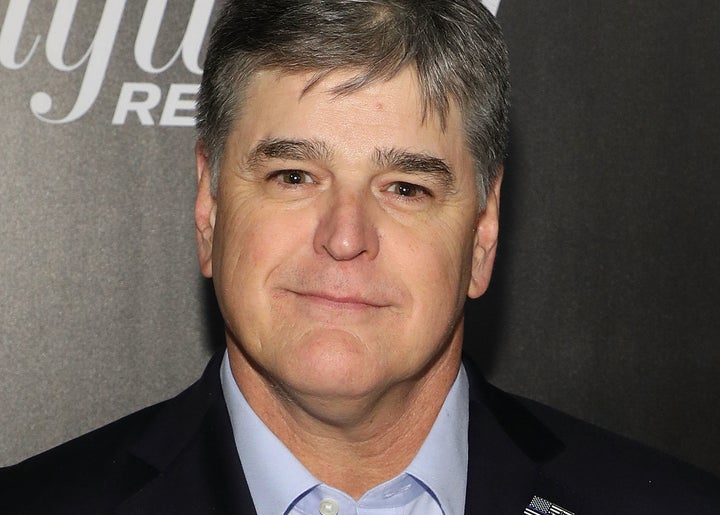 Hannity announced the schedule change Friday morning on Twitter as he shared an interview with Sekulow he conducted earlier in the week. The lawyer criticized special counsel Robert Mueller's Russia investigation, a theme that resurfaced in Friday's episode when Sekulow and former New York Mayor Giuliani took the reins.
Hannity's cozy relationship with the president is well known, but this is the first time he's stepped aside to lend his powerful microphone to Trump's team directly.
The president's lawyers spent the show's three hours rehashing Trump administration talking points and making their case for their shared client in between listeners' calls.
As he did earlier in the week, Sekulow argued that Article II of the U.S. Constitution protects the president from Justice Department questioning ― a claim debated in legal circles. He also acknowledged that, contrary to legal advice, Trump wants to speak with Mueller because he believes he can clear his name. (The attorneys are currently negotiating terms of a possible interview.)
Giuliani claimed the Mueller investigation was "born in corruption" and called for former Secretary of State Hillary Clinton and former FBI Director James Comey to be investigated for legal violations he deemed "clear." If he were attorney general, Giuliani said, he would appoint an independent counsel to "appropriately prosecute" individuals including Comey and Peter Strzok, the FBI agent who sent personal texts critical of Trump to a colleague.
The attorneys lingered on the kerfuffle over the American pastor detained in Turkey, a situation which earlier Friday prompted Trump to announce economic sanctions on the country. They also briefly discussed Chicago's rash of gun violence and once again blamed Mayor Rahm Emanuel for not taking sufficient action.
Their appearance on Hannity's show comes at a time when a tight link between the host and Trump is becoming increasingly clear.
New York magazine's Olivia Nuzzi in May detailed the pair's habit of calling one another after 10 p.m. many nights. The radio and Fox News host appears to be one of few people the president trusts, and the two reportedly spend a good part of their time together discussing the Russia investigation, Mueller, media coverage and the so-called deep state conspiracy theory.
Trump and Hannity previously shared a personal attorney, Michael Cohen, currently besieged by a Mueller offshoot investigation into possible tax fraud.
The president has also admitted in front of at least one crowd that Hannity may influence his policy decisions, including a threatened government shutdown to force Congress to take action on border security. And after Trump's controversial Helsinki summit with Russian President Vladimir Putin, the president gave Hannity the first interview.
Although the commentator has waffled on whether he considers himself a journalist, he has promoted baseless conspiracy theories on his various platforms, including the "deep state" theory positing that a secret cabal of government employees is scheming to undermine Trump.
In recent months he has garnered criticism from Fox News anchor Shepard Smith, among others, for veering too far from fact-based opinion and into unbridled pro-Trump cheerleading. This week, the Sekulow and Giuliani takeover of Hannity's radio show underlines that point.
This story has been updated with information about topics of discussion on the radio show Friday afternoon.
Support HuffPost
The Stakes Have Never Been Higher
Popular in the Community