The Fox News host accused gun control advocates of "politicizing the tragedy in an absolutely despicable display." He said such discussions in the wake of the mass shooting, which left at least 58 people dead, plus the gunman, and 500 injured at a country music festival in Las Vegas, were "so shameful," "exploitative" and "pathetic."
"Bodies weren't even in the morgue yet," Hannity said. "Parents were in hospitals with their kids who are hanging on to life. None of this mattered to the left in this country."
The shooter, identified by police as 64-year-old Stephen Paddock of Mesquite, Nevada, opened fire on 22,000 festival attendees from a 32nd-floor hotel room around 10 p.m. on Sunday night. The attack occurred during the final set of the three-day country music Route 91 Harvest Festival.
Initial reports indicate Paddock had more than 20 guns in his room at the Mandalay Bay Hotel, including AR-15-style and AK-47-style rifles. A law enforcement official quoted by the New York Times said two rifles with scopes on tripods were found positioned in front of the broken windows in Paddock's room.
Like in many states in the U.S., Nevada's lax gun laws allow residents to openly carry long guns, and no permit is required for such a display. It's also legal to own a fully automatic firearm in the state.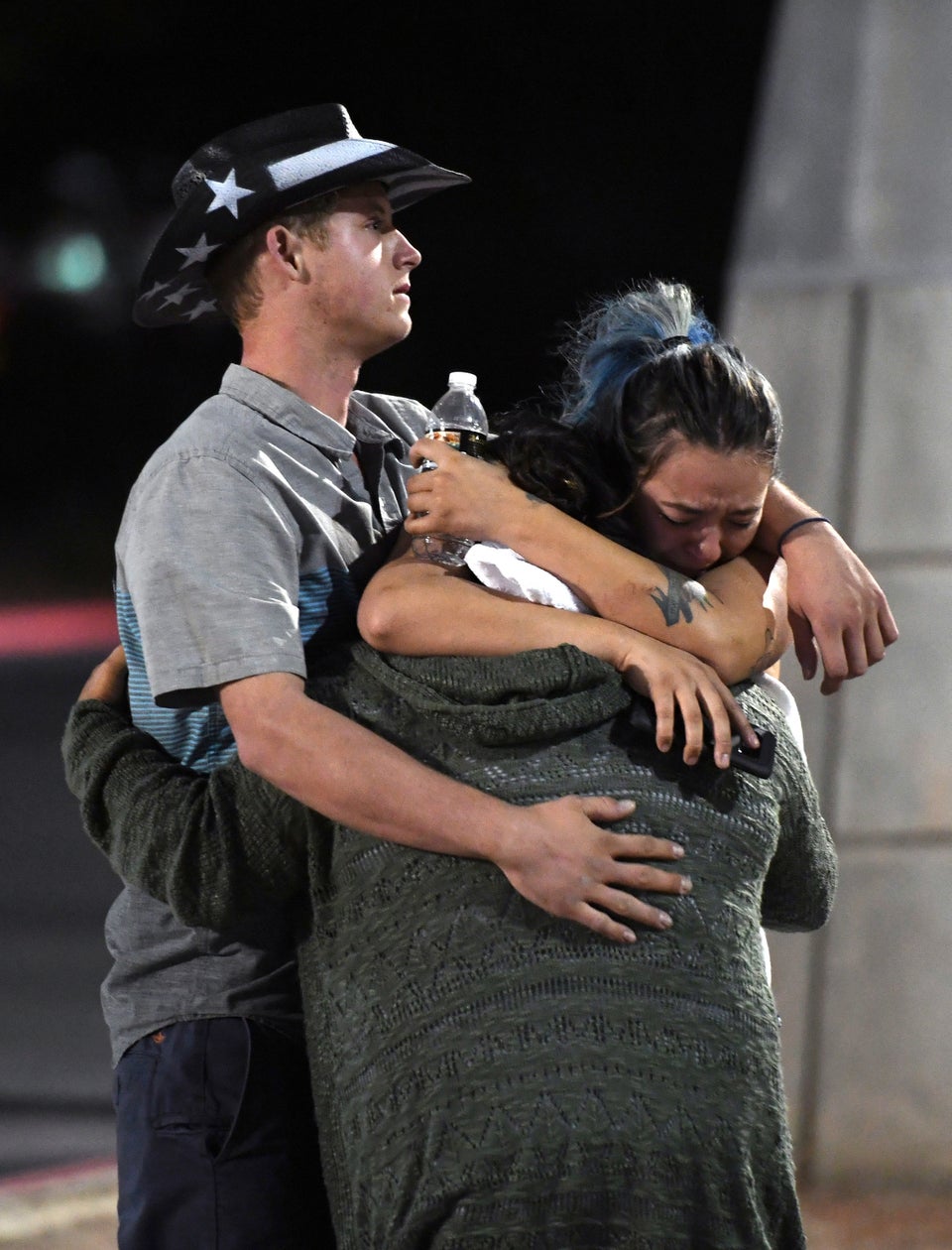 Shooting At Route 91 Harvest Festival In Las Vegas