Sean Hannity hit out at the media and lawmakers over Trayvon Martin on Wednesday, alleging that they were jumping to conclusions about the controversy.
Martin, an unarmed teenager, was shot by neighborhood watch volunteer George Zimmerman in late February. His death and the local police department's failure to arrest his shooter took the country by storm last week. On Wednesday, Hannity alleged that "left-wing personailities and even members of Congress" were using Martin's death to make "highly inflammatory rhetoric."
He took issue with ABC News for posting police surveillance video on the night of the shooting with the headline: "Trayvon Martin Video Shows No Blood or Bruises on George Zimmerman."
He wondered if the media was trying to "spin" the story in a panel with Williams and CL Bryant, a former NAACP leader who has been critical of Jesse Jackson and Al Sharpton's roles in the controversy.
"What bothered me here is the rush to judgement," Hannity said. He questioned Martin's innocence, saying that there are eyewitnesses who saw Martin "punching [Zimmerman] and beating his head into the cement."
Juan Williams disagreed with Hannity, arguing that the video made it clear that Martin never attacked Zimmerman. Hannity insisted, "You can't tell from that video."
He also condemned members of Congress as "irresponsible" for speaking out about Martin. "Why even have a trial?" Hannity said. "Let's convict [Zimmerman] on the house floor."
Williams and Bryant both began to disagree with Hannity. "Sean, this is a moment when every black parent in America worries about their child being mistaken for some kind of suspect," Williams stressed.
"Before they convict on national TV and the House floor, how about we have the facts before we go there and bring up racial implications we don't know exist, especially from a guy who we hear is helping to educate for free minority children?" Hannity shot back.
Before You Go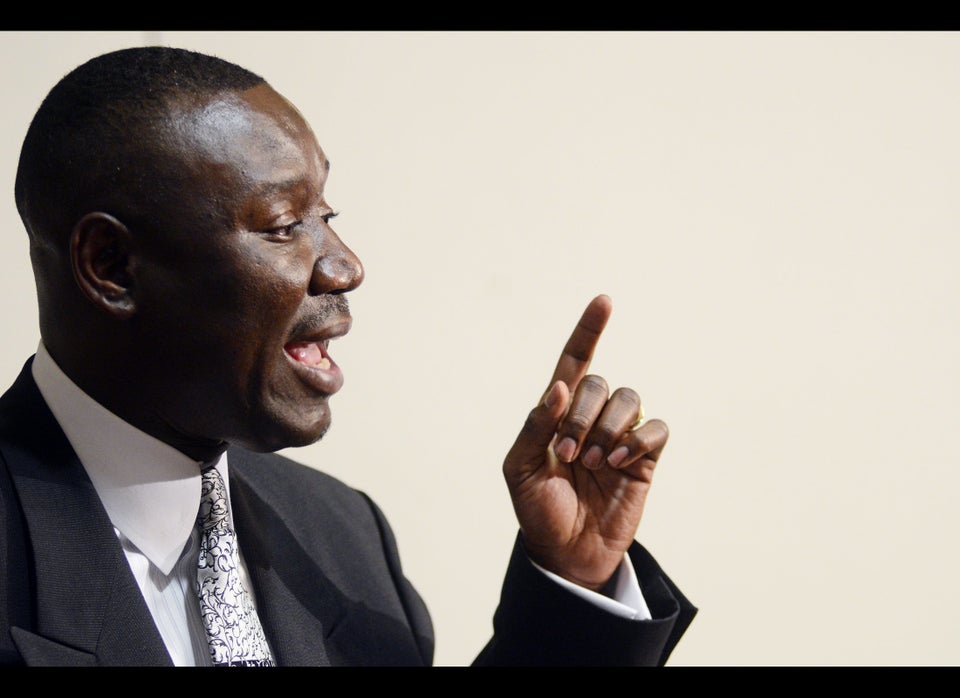 Trayvon Martin Photos
Popular in the Community