Last week the Tony Awards Administration Committee met for the first time this season and we received a release saying that the eligibility of Paramour and Cats was "confirmed" and that the eligibility of the two productions "are consistent with opening night billing."

That seems relatively standard but there were some underlying issues not fleshed out in the release: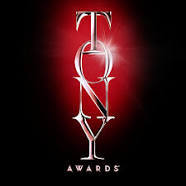 1) Actors from An Act of God and Motown, both of which opened earlier this season, will not be eligible

There is a rule that says that in order to be considered for Best Revival a show must have "not had a professional performance in the Borough of Manhattan at any time during the three years immediately preceding the Eligibility Date." So it's not surprising that neither show is eligible for a Best Revival nomination.

However, the Tony rules also state that even if a show isn't eligible, elements of the production that do not "substantially duplicate any prior presentation of the play or musical" can be eligible. So new designers, choreographers and directors are obviously eligible. This rule is also interpreted to allow new actors to be eligible even if the production is a carbon copy of the original production. (And even though I've questioned this in the past because replacement actors are not eligible.)

With regards to An Act of God and Motown, a Tony Award spokesperson told me: "Tony eligibility requirements were not performed by the productions, therefore the actors are not eligible." Tony eligibility requirements involve inviting all the voters "in a timely manner and free of charge." Usually when I hear a production isn't complying with Tony requirements, this is what they are not complying with--they aren't inviting voters. This often happens when the engagement is super-short or when a show closes very quickly (as Motown did). Why An Act of God chose not to invite voters is a bigger question mark. I assume the producers just didn't want to give away all of those free tickets. The show itself wouldn't have been eligible--just the actors (which, in addition to Hayes, were James Gleason and David Josefsberg). No actor received a nomination for the original production, despite Jim Parsons' acclaimed performance. So it's possible producers just did a cost/benefit analysis this time around. It's also possible no one realized Hayes could be nominated. A production spokesperson would not comment on the reasoning behind the decision not to invite Tony voters.
2) None of the actors in Paramour are eligible in lead categories
There is no way that Jeremy Kushnier and Ruby Lewis should not be eligible as leads. However they are not above-the-title and so they are eligible as featured performers. They won't be nominated (sorry) and wouldn't be in any category, but that isn't the point. The issue is that people should be eligible in the category that makes sense.
Likely the Paramour producers didn't petition for their actors to be moved up and so the Tony Awards Administration Committee just didn't do it. But the Tony Awards Administration Committee can act sua sponte and it should have here.
3) Andy Blankenbuehler's Cats choreography is not Tony eligible
While some sites put up solely the Tony press release, BroadwayWorld confirmed Michael Riedel's earlier report that Blankenbuehler, whose work was "based on the original choreography by Gillian Lynne," would not be eligible.
This goes back to that whole "substantially duplicate" thing. If you recreate staging--either direction or choreography--then you are not eligible if it "substantially duplicates" the original. Basically you can't be nominated if someone was already eligible for doing something very much the same. These standards are extremely hard to apply. In the case of a score, you put down what percentage is new. In the case of everything else, it's harder. Discretion, discretion, discretion.
I was personally surprised when Christopher Gattelli was nominated for The King and I. His work was based on the original choreography by Jerome Robbins and I didn't think it was different enough to warrant eligibility. There was a section of a beautiful LCT Review that discussed what he did--and he did things, but I didn't think it was enough. He was possibly helped by the fact that the production was very new and different. This is a production with the same director and designers (all not eligible). Blankenbuehler was likely hurt by the fact that this Cats looks overall like the Cats we all remember.
These rules are hard to apply even with things that are percentage based--remember the year composer Jason Robert Brown was ruled ineligible for Urban Cowboy even though he should have been eligible. That decision was reconsidered and he later received a nomination. When the application of the rules requires more judgment, the analysis becomes even messier. Santo Loquasto received a nomination for his Ragtime costumes before people (with me leading the charge) raised concerns because the majority of the costumes were recycled from the original production.
This year the Administration Committee's discretion leaned against Blankenbuehler, a two-time winner, even though it erred in favor of others in the past. It happens. Blankenbuehler definitely made changes to the original choreography--original production press agent Michael Borowski detailed them for me and they include, in addition to new passages here and there, reimagined takes on the choreography in "Bustopher Jones," "The Rum Tum Tugger" and "Mr. Mistoffelees." However whether those should have been enough for eligibility? I have no opinion. It's a tough call. I don't know enough to make it myself.
Update, 6:30pm: This article was updated to account for the fact that a production spokesperson said the production will not comment on why An Act of God did not invite Tony voters.
If you want to contact me, you can find me on Twitter @CaraJoyDavid. I also welcome emails at carajoy@gmail.com. Please do not send me a Facebook message if we are not friends on Facebook. I will not see it.
Related
Popular in the Community