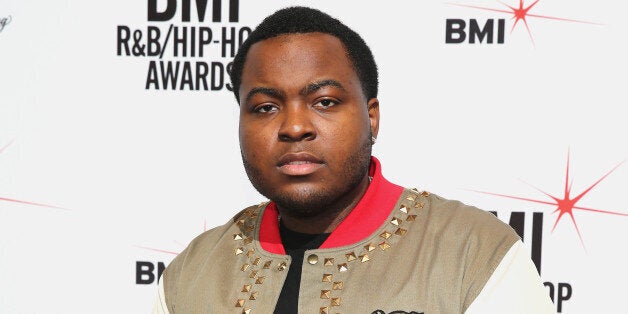 Sean Kingston has been accused of gang-raping a drunk teenager back in 2010, according to a new lawsuit.
Kingston, 23, he has already filed legal documents insisting the sex was completely consensual.
Capeloto, who is suing all three men, claims she was invited back to Kingston's hotel room for a meet-and-greet after a Justin Bieber concert, where the rapper had also performed, but when she arrived, the rapper was waiting naked on his bed. She claims the assault happened after she smoked marijuana and took 7 to 10 shots of vodka and was inebriated.
She claims Kingston's bodyguard picked her up and placed her on top of the nude rapper, and then all three men proceeded to gang rape her while she was "obviously intoxicated, incapable of consent."
Capeloto is now suing for $5 million in damages, claiming that her life has been ruined. A trial has been set for November.
Back in 2010, when the sexual assault claim was first made against the rapper, law enforcement sources told TMZ that two women arrived at the rapper's hotel room intoxicated with bottles of vodka and beer in hand, and that one woman had sex with Kingston. And at the time, the site reported that sources said cops didn't believe the woman's claims that she was assaulted. Criminal charges against Kingston were dropped, when they concluded that the woman "wasn't credible enough for a legit case," according to the website.
A request for comment made to Kingston's reps was not immediately answered.