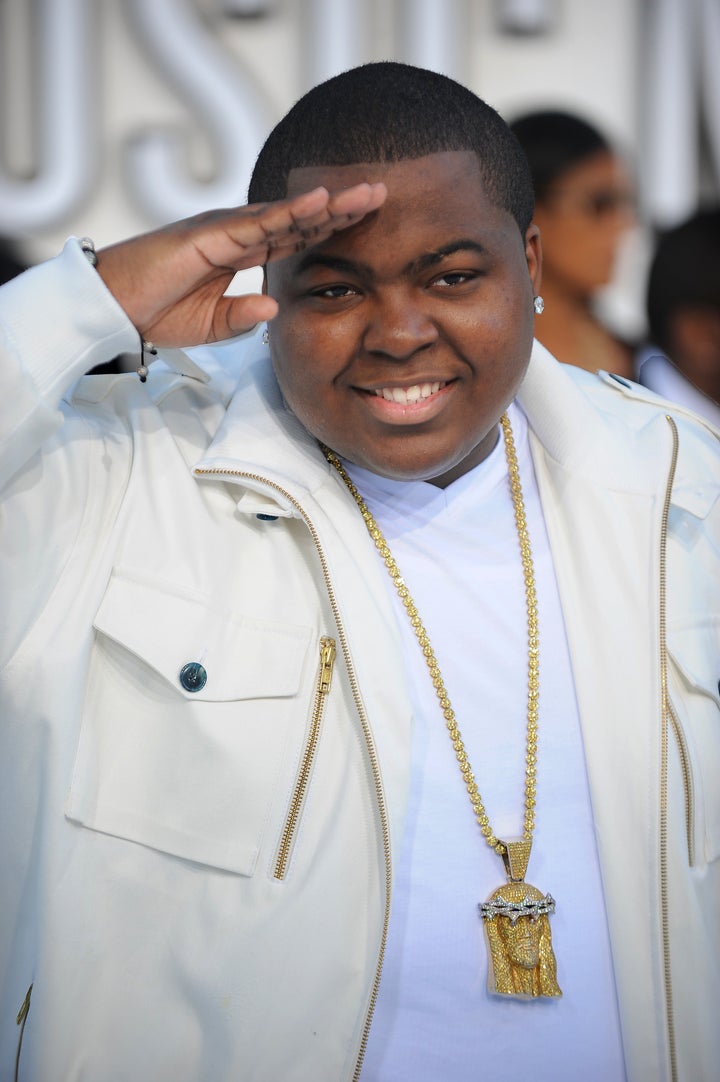 He may have been seen wheeling around with pal Justin Bieber last week in South Beach, but Sean Kingston is far from happy-go-lucky. In a raw interview with The Today Show Thursday morning, the musician -- who just three months earlier had suffered from a critical injury from a jet skiing accident on Memorial Day -- said he was "blessed" and that doctors told him he had had a "guardian angel." Kingston reunited with his rescuer on Wednesday -- the first time since the accident.
"My face was in the water and that's what crushed my lungs, because there was so much water," Kingston said of the injury, which landed him in the ICU for 11 days. Then he felt a brutally stabbing pain in his chest. The condition was a torn aorta, and doctors said that 90 percent of people will not make it through.
"It feels great, it's a blessing. God is great. For me to still be here it's only God's work," a somber Kingston said, and then pointed to why he might have been able to survive two near-death experiences.
"My work is not done. It wasn't my time yet."
The 21-year-old MySpace discovery, who's shed nearly 70 pounds since the accident, performed recently with Nicki Minaj and plans on hitting the studio with new material as early as next week.
WATCH:
Related
Popular in the Community