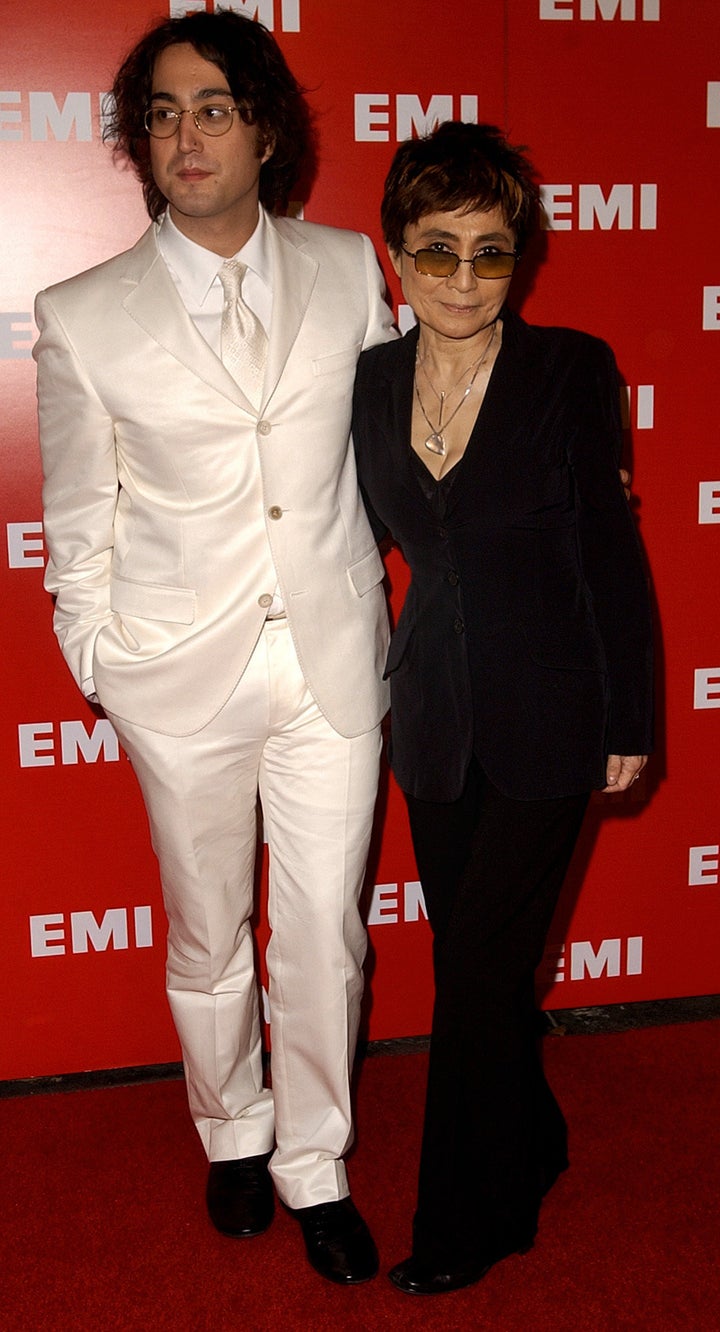 JOHN Lennon is remembered for his soft-spoken messages of peace and love - but the beloved Beatle had a hair-trigger temper so volatile, nearly anything could set him off. And one night, it exploded in an incident that ended up damaging his son's hearing.
In a jaw-dropping postscript in Philip Norman's new biography, "John Lennon: The Life," out next month, Sean Lennon tells how his father flew off the handle and screamed into his ear as a young boy.
"[He was] teaching me how to cut and eat steak, which was a mystery to me at age 4; how to stick the fork in and cut behind it, and that was how you got a piece in your mouth," writes Sean, 32, whose mom is Yoko Ono. "I think it was that night when he got very upset with me, I think because of something I did very cheekily with the steak. He did wind up yelling at me very, very loudly to the point where he damaged my ear, and I had to go to the hospital."
He says John, mortified by his cruelty, was immediately apologetic: "I remember when I was lying on the floor and hurting, and him holding me and saying, 'I'm so sorry.' He did have a temper."
Calling all HuffPost superfans!
Sign up for membership to become a founding member and help shape HuffPost's next chapter