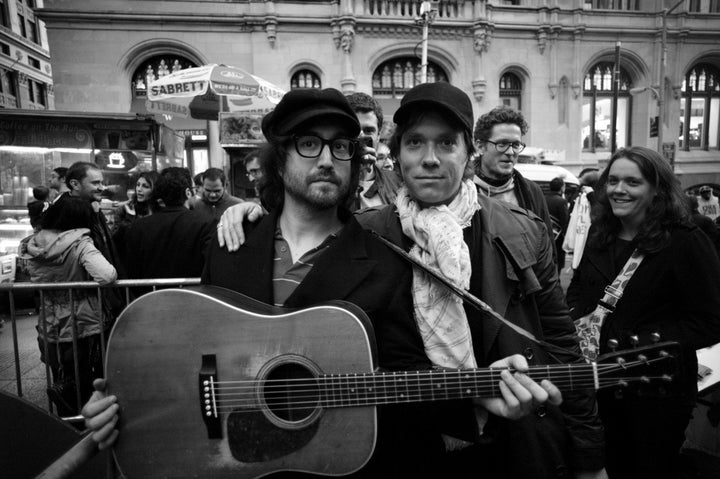 In 1971, John Lennon moved to New York City, led protests against both racism and the Vietnam war, and released the seminal album "Imagine," which included both the world famous title track and another song called "Give Me Some Truth." Forty years later, his younger son Sean descended upon Occupy Wall Street to call for some truth of his own.
The singer/songwriter, who has put out both solo albums and a new record with his band "Ghost of a Sabre Tooth Tiger," paid a visit down to Zuccotti Park and performed a song with Rufus Wainwright. But instead of their own songs, the duo chose another tune for the occasion: Madonna's "Material Girl."
"Just played, 'Material Girl,' by Madonna at Occupy Wallstreet w Josh Fox, Dustin Hamman, and Rufus Wainwright! The revolution is televised!" Lennon tweeted afterwards. He also posted photos on his Tumblr, which you can check out by clicking here.