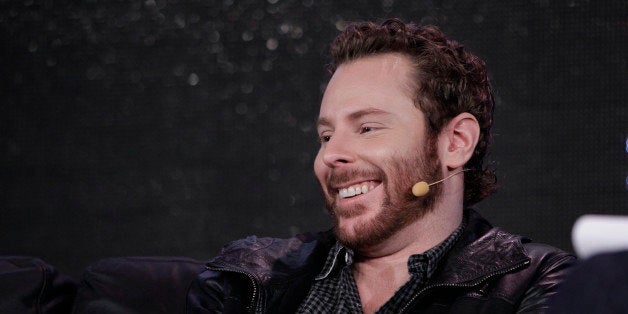 Former Facebook President and Napster cofounder Sean Parker is making a convincing case for why "hackers" like him just might hold the key to addressing some of the world's biggest problems.
In a Wall Street Journal op-ed published Saturday, Parker argued that he and fellow members of the "new global elite" of hackers-turned-wealthy tech entrepreneurs are poised, thanks to their combination of youth, idealism, confidence and naiveté, to disrupt traditional philanthropy in a way that could leave a lasting impact on major issues.
"Hackers are popularly considered to be troublemakers, but they are also dedicated problem solvers, as interested in discovering holes in systems as they are in exploiting them for personal gain," Parker wrote in the piece. "By identifying weaknesses in long-established systems, they have successfully disrupted countless industries, from retail and music to transportation and publishing."
Parker went on to describe how hackers like him prefer to use metrics and analytic tools in order to determine the real impact of their work, whereas more traditional philanthropists often aren't using those sorts of tools. In addition, he argued that hackers are predisposed to believe there is a "hack" for almost any given problem and are well-suited to determining which problems they are positioned to solve, which Parker has previously described as key to his personal philanthropic approach.
"It's easy to find problems -- we see them everywhere we look -- but it is something else entirely to find 'hackable' problems," Parker continued. "Those are the ones that have viable solutions."
Parker has already taken on the task of identifying such problems and applying a hacker-like approach of defining specific targets of success.
Last week, the 35-year-old formally announced that he was donating $600 million toward establishing the Parker Foundation, his new philanthropic organization that will focus on making big investments in promising initiatives addressing "tip-able" issues in the areas of civic engagement, global public health and life sciences.
"I'm trying to preserve an entrepreneurial approach, which is to only give when I feel that there's a solution that's fully complete," Parker explained to the Chronicle of Philanthropy.
One of the issues the Parker Foundation is already taking on is malaria. The foundation issued a $4.5 million grant to the Global Health Group's Malaria Elimination Initiative at the University of California, San Francisco earlier this month. The initiative's goal, the program's director explained to the San Francisco Chronicle, is a malaria-free world within the next 25 years.
Calling all HuffPost superfans!
Sign up for membership to become a founding member and help shape HuffPost's next chapter
BEFORE YOU GO
PHOTO GALLERY
10 Most Charitable U.S. Cities, According to 2014 Chronicle of Philanthropy Report