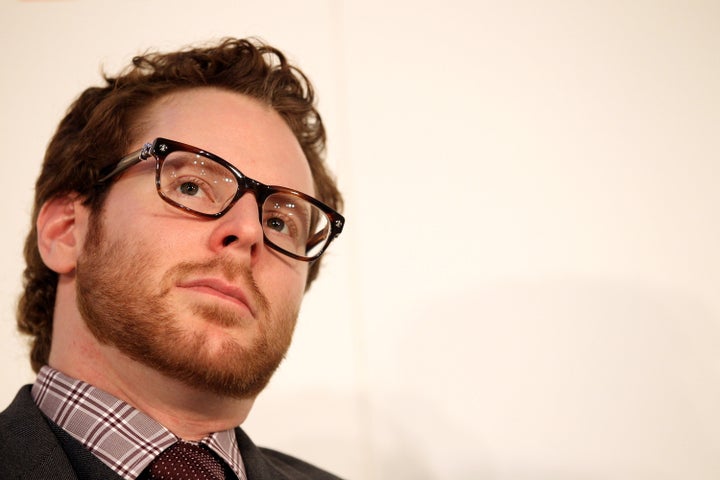 Sean Parker, technology entrepreneur, co-founder of music-sharing service Napster and the first president of Facebook, addressed his portrayal in the 2010 blockbuster The Social Network while on stage at the DLD conference in Munich, Germany. All Things D was on the scene and captured a video of Parker's on-stage interview.
Parker said that The Social Network, a fast-paced dramatization about Facebook's beginnings, is "a gorgeous film" but is ultimately "a complete work of fiction."
Parker referenced scenes from the film in which the Hollywood version of Sean Parker, played by Justin Timberlake, was shown at drug-fueled parties and parading around with gorgeous women.
"I kinda wish my life were that cool," he said, to laughs. "I'm a geek from Silicon valley. There are no--there are no--Victoria's Secret models in Silicon Valley."
Parker mentioned his own frustration with his portrayal in the film, especially scenes in which the character acts like a "morally reprehensible human being."
Writes Kara Swisher for All Things D of Parker's DLD interview, "It was vintage Parker, who always tries to paint himself more of a geek than the multi-colored life of the digital party. In truth, he is very much both."
Indeed, Parker's real-world image is far from squeaky-clean. David Kirkpatrick's The Facebook Effect recounted Parker's ousting as Facebook's president because of a cocaine arrest. In October 2010, the New York Post reported that Parker was allegedly denied entry at a nightclub and subsequently threatened to "erase" the doorkeeper from Facebook.
To view the entire video of Sean Parker at the DLD conference, visit All Things D.
Popular in the Community