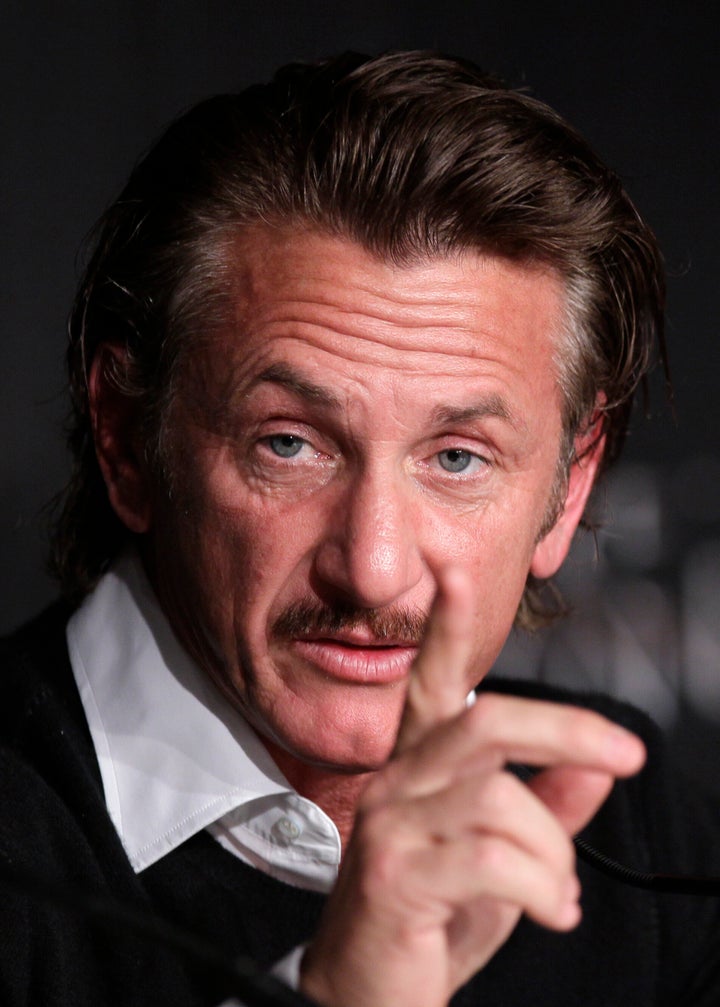 Sean Penn has spent the last two years helping the relief effort in Haiti, and he's got little time for those who have long abandoned the country.
Following the devastating earthquake that struck Haiti in January of 2010, Penn headed to the country and helped set up J/P Haitian Relief Organization, an aid group that rebuilt homes, schools and hospitals. For his efforts, Penn was awarded with the 2012 Peace Summit Award by the Nobel Peace Prize laureates, and also became an ambassador-at-large for the country.
Echoed Maryse Kedar, the president of an education foundation who has worked with Penn, "I can tell you that Sean surprised a lot of people here. Haiti became his second home."
Despite his hand-slap of the media and those who have forgotten about Haiti's troubles, Penn said that things have changed for the better -- especially thanks to young people.
"You see the very tangible success story that Haiti can be," Penn said.
The actor is hosting a fundraiser for Haitian relief efforts at the Cannes Film Festival. For more on his press conference, head over to TheWrap.