"There are a lot of things that have made extraordinary improvement," Penn, who nabbed an Oscar in 2009 after starring as Harvey Milk in Gus Van Sant's "Milk," told Roy Sekoff in an intimate HuffPost Live conversation this week. "We all have to work hard and be patient with how fast you can move with certain things relative to the backlash it's going to take."
Noting that he had a number of friends who had experienced "oppression, prejudice" and the "violence" of anti-gay attitudes, he added, "The sooner we change it, the better are kids are gonna feel about us."
The actor, 54, previously rallied for LGBT equality in his 2009 Oscar acceptance speech for "Milk," noting, "We've got to have equal rights for everyone," he said.
Before You Go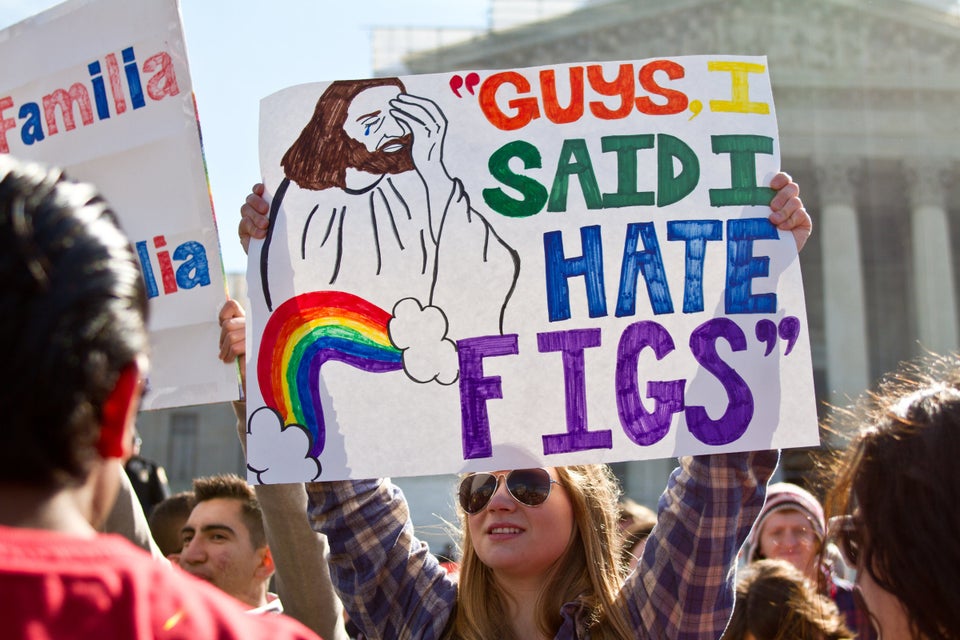 Gay Marriage Signs
Popular in the Community