The 2015 Oscars were filled with uplifting stories, calls to action for ALS and Alzheimer's and a powerful reminder of the civil rights movement. But Sean Penn's comment, right before announcing the Best Picture award at Sunday night's ceremony, may have undone it all.
"Who gave this son of a bitch his green card?" Penn said right before announcing the winner.
Twitter went into a frenzy, as users denounced what the actor likely thought was a joke. Many said the comment was "insensitive" to the plight of many immigrants in the United States and "racist."
The problem w Sean Penn's statement is that it limits #Latinos are entitled to--certainly nothing which belongs to whites #oscars

— Nina Terrero (@Nina_Terrero) February 23, 2015
Absolutely horrible green card comment from Sean Penn. The struggles people endure for immigration justice are not punchlines.

— Rosianna Halse Rojas (@papertimelady) February 23, 2015
*no one acknowledges Sean Penn being straight up racist*

— carly aquilino (@carlyaquilino) February 23, 2015
Others, like Fusion's Mariana Atencio and Entertainment Weekly's Nina Terrero, pointed out that the comment promoted Latino stereotypes because none of the British actors in attendance were questioned about their immigration status.
And Mexican-American host Mario Lopez seemed particularly bothered by the comment.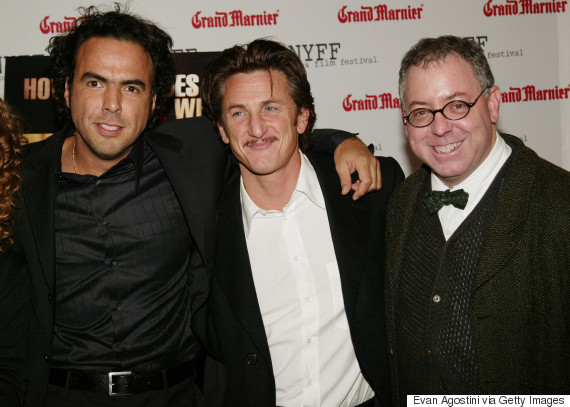 Director Alejandro González Iñárritu and actor Sean Penn in 2003 at a premiere for "21 Grams."
González Iñárritu, who worked with Penn in the film "21 Grams," went on to give an inspiring acceptance speech and dedicated his award to Mexicans and Mexican-Americans. The director's final words during the ceremony were quite timely:
I want to dedicate this award for my fellow Mexicans, the ones who live in Mexico," González Iñárritu said. "I pray that we can find and build the government that we deserve. And the ones that live in this country, who are part of the latest generation of immigrants in this country, I just pray that they can be treated with the same dignity and respect of the ones who came before and built this incredible immigrant nation.
Earlier in the evening, González Iñárritu became only the second Latin American to win the Oscar for Best Director, one year after his close friend Alfonso Cuarón won for "Gravity." "Birdman" won a total of four Oscars on Sunday night.
Editor's Note: This post has been updated to add González Iñárritu's response to Penn's remark.
Before You Go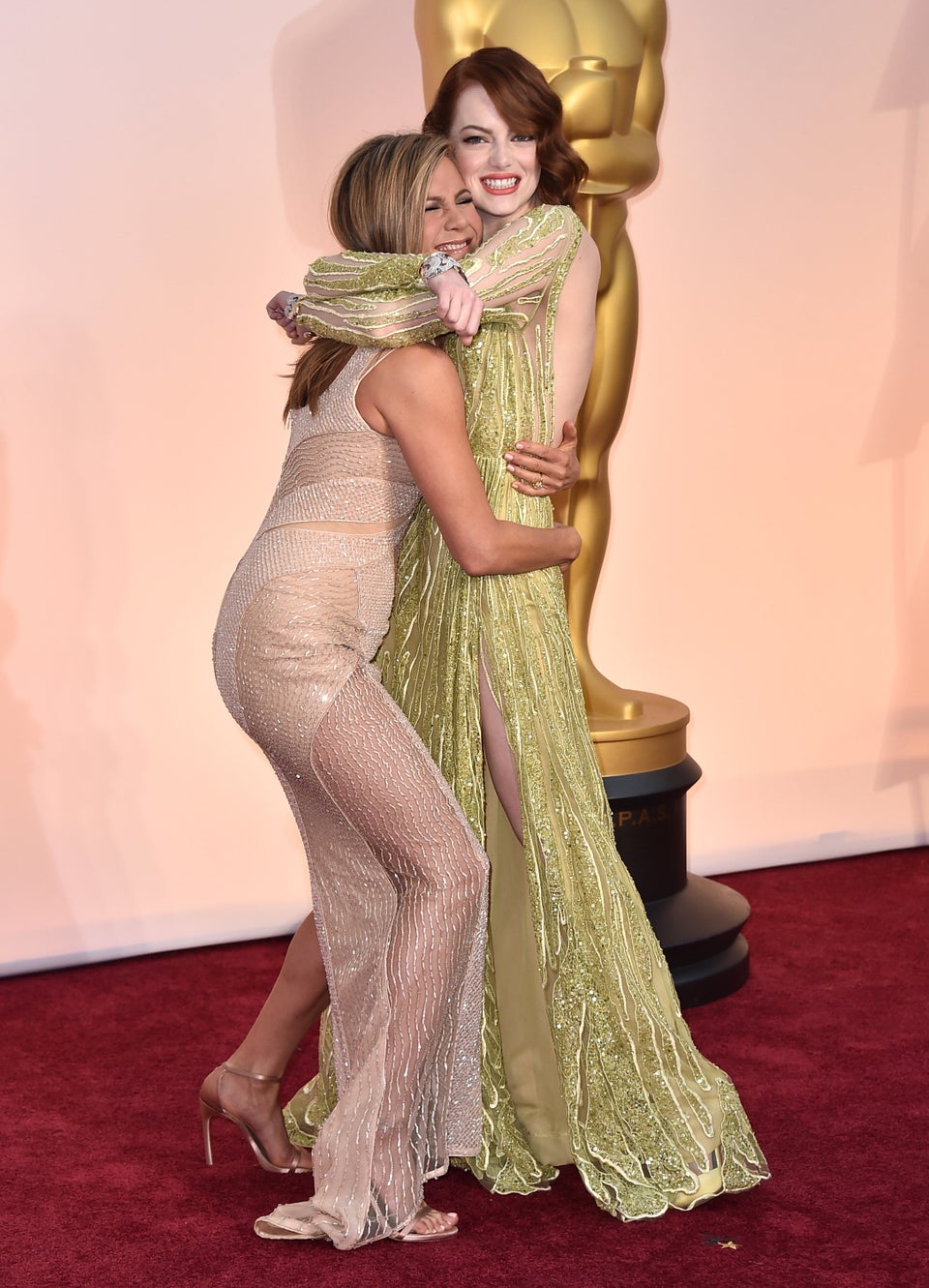 Oscars Red Carpet 2015
Popular in the Community