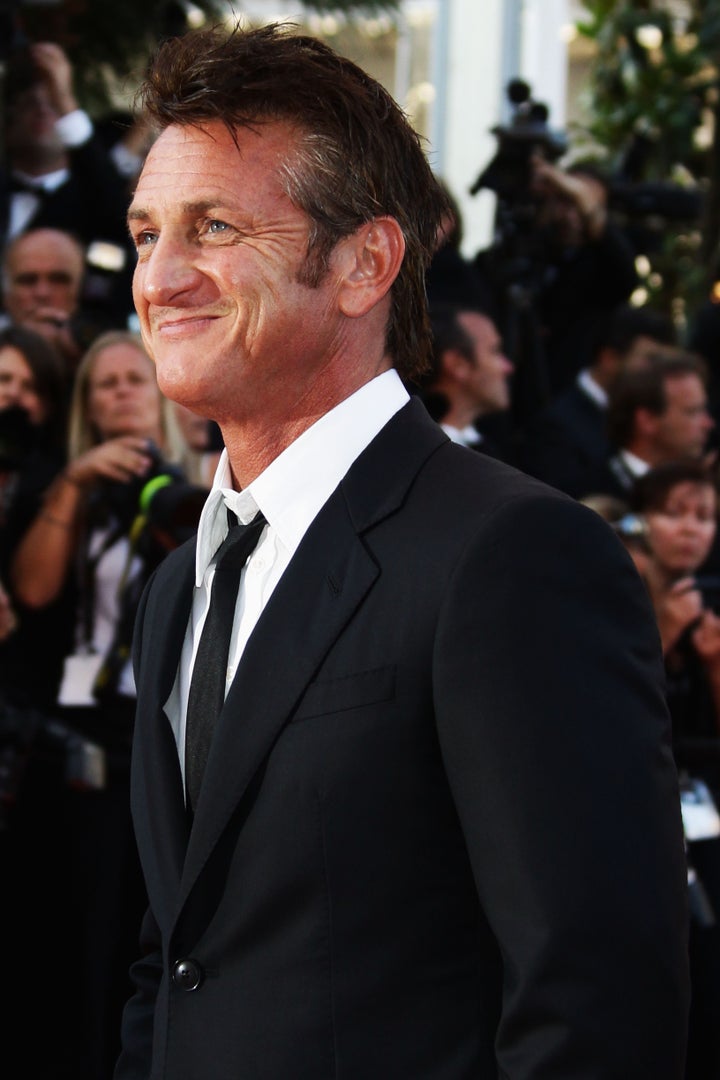 Josh Fattal and Shane Bauer, American hikers imprisoned in Iran under suspicion of espionage, were freed last week after over two years as hostages. In a diplomatic twist fit for a movie, it seems that they have Oscar winning actor Sean Penn to thank.
Reuters reports that Penn, whose political activism resume is nearly as deep as that of his film career, helped secure Fattal and Bauer's release by flying to Venezuela and appealing to President Hugo Chavez. The country's deputy foreign minister told the news service that Chavez then spoke to Iranian President Mahmoud Ahmadinejad about the situation, eventually leading to the end of the imprisonment.
"Penn was very committed to the case ... He flew to Caracas several months ago to raise it with Chavez and he kept on it," a source told Reuters.
"The American people have grown accustomed to hearing the Venezuelan president referred to as a dictator, not only by media representatives but by members of the leadership in both parties," the actor wrote. "This is a defamation, not only to President Chavez, but also to the majority of Venezuelan people, poor people who have elected him president time and time again. This is not a dictator supported by the wealthy classes, but rather, a president elected by the impoverished and at the service of the Venezuelan constitution, a document not unlike our own."
Penn also has a history with Iran, having visited the country as a journalist for a series of articles written for the San Francisco Chronicle back in 2005.
Having most recently appeared in "The Tree of Life," Penn will next star in the drama, "This Must Be The Place." He's currently filming "The Gangster Squad," with Ryan Gosling, Josh Brolin and Emma Stone.
REAL LIFE. REAL NEWS. REAL VOICES.
Help us tell more of the stories that matter from voices that too often remain unheard.
BEFORE YOU GO