Sean Pomposello attracted my attention because he is both a photographer and a writer - like me! The lines between the two have always been a little gray for me, and I realized this was also his experience. My photography informs my writing, or sometimes the other way around - the two are always at play, like Sean explains. Sean also uses the Ricoh GR series of cameras, a brand and series that I have been committed to for several years now. Although our photography and writing, in terms of final product, are vastly different, and although I have never "found" an M3 in the back of a cab, we have a lot in common in terms approach, method, and aesthetic. Intrigued by this connection between photography and writing, I asked Sean to explore it here, on the blog.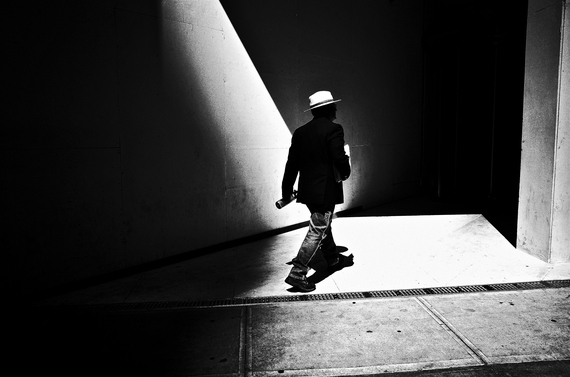 Here is Sean in his own words:
While a good many of my colleagues in the field of street photography are in constant pursuit of that all elusive HCB "decisive moment," wanting to photograph a moment, or an entire scene, I relentlessly stalk the New York City streets looking to capture authentic characters that will later serve as stimulus for my theatrical dramas.
These plays, born out of my photographic stimulus, have been staged at such theatres as Theater for the New City, Urban Stages, The Impact Theater, Actor's Theatre of Charlotte, and many more. And, these monochrome images, invariably snapped with my discreet little Ricoh GR, have aided me in taking audiences along for a ride with homeless chess hustlers, mobsters, squatters, dog fighters and a host of other colorful characters.
My connection to cameras began well before I'd established myself as a playwright. As a child my dad found an old Leica M3 in a checker cab and, together, we learned how to make the thing work. I took to it pretty quickly and recall my father totting me along on weekend excursions to the Circle Line or the Bronx Zoo when he would have his camera on him. I'd serve as his own personal light meter, and would shout out f-stops and shutter speeds to him--and follow along after him.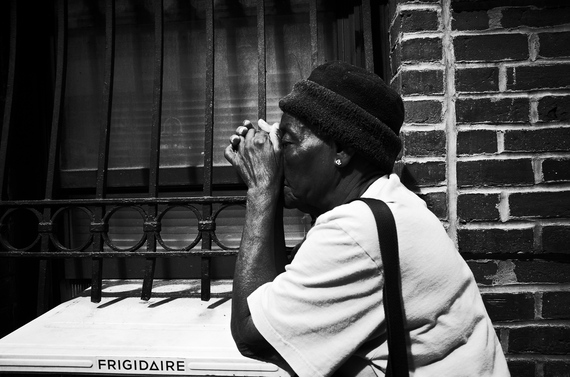 Photography eventually fell out of my life as I entered adulthood, however my iPhone would eventually bring me back to the medium. I was working on a play, titled Bitch, and was blocked. This was pre-Michael Vick, and it seemed as though there just wasn't enough credible information about dog fighting to support my story, so at the suggestion of a cop friend, I began shooting pit bulls in the Ironbound section of Newark (an area where, I was informed, some dog fights were being hosted), hoping that it might help spark some ideas. My father and I had been through some rocky patches, so the old M3 no longer held any sentimental value to me, so I hocked it to cover a few months' rent and headed out to shoot armed with just my iPhone. I was immediately taken by the unobtrusive nature of the device for achieving authenticity in my images. Before long I had switched to a point and shoot and was dragging my camera everywhere I walked, chronicling drama that unfolds on the street everyday, including homeless chess hustlers that served as the seed for my play The Woodpusher.
As I continued cribbing these little street narratives for my stories, I posted to Flickr, Instagram and Facebook, and began noticing how often people remarked that my shots were similar in tone and manner to photographers I was unfamiliar with-- names like Winogrand, Moriyama and Davidson. In truth, I wasn't even familiar with the term street photography. My truer inspiration was drawn from the work of cinematographers like James Wong Howe, John Alton and Nicholas Musuraca--artists who lensed some of the greatest B&W films in the history of cinema.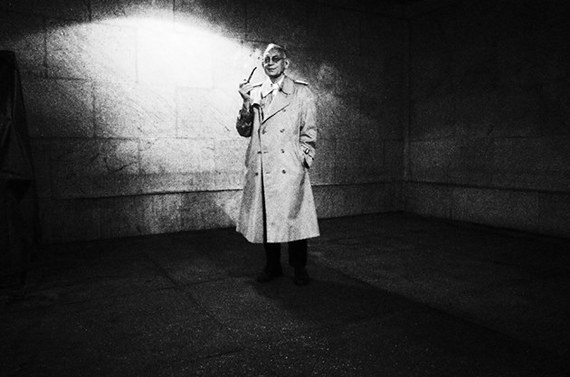 Now, many years in, I've become unsure whether my photography informs my plays or whether my writing informs my photography. I do know that the photographs have provided concrete inspiration in my plays relative to character, setting and costumes. The process has helped me steep my stories with real life stimulus that has provided an air of sincerity that otherwise might have been absent.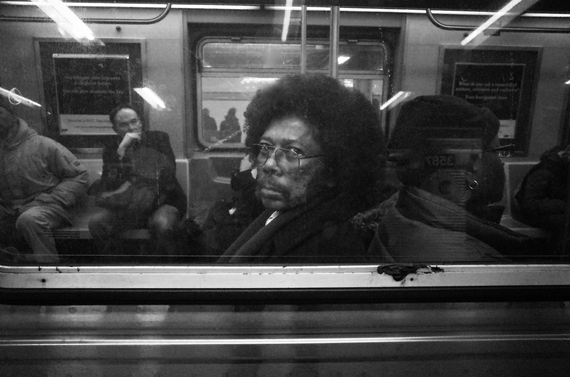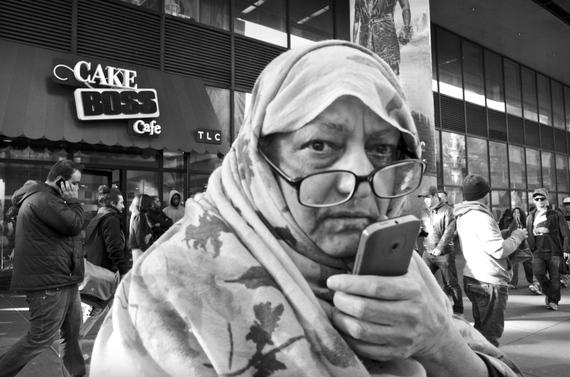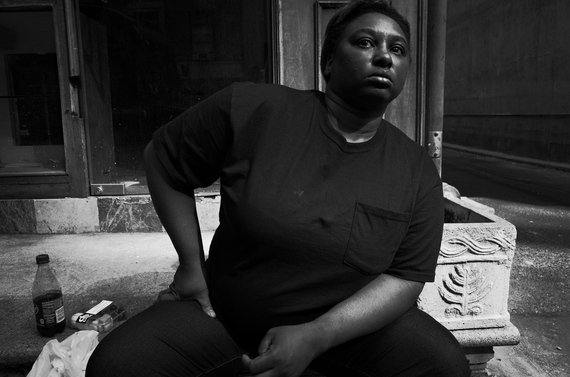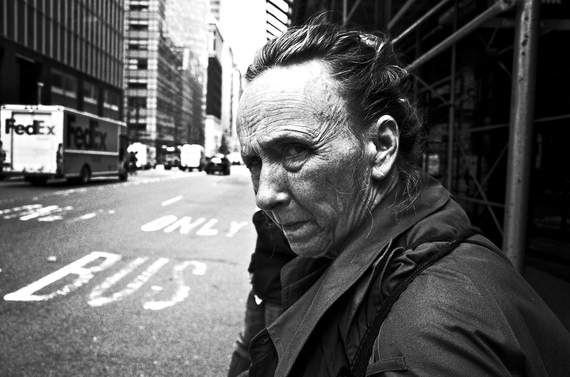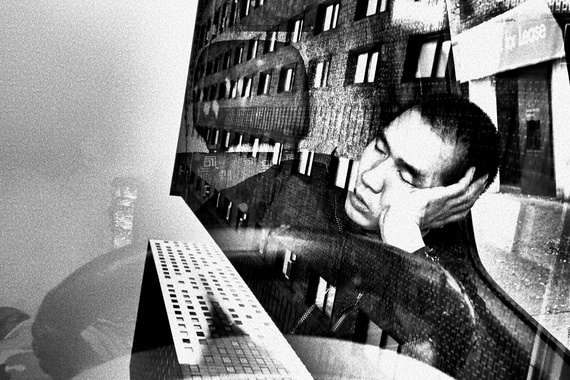 Sean Pomposello's The Woodpusher was read at Actor's Theatre of Charlotte in January and Urban Stages in the summer of 2014. His next play, Trolls, is slated for a staged reading by The Theatre Project in November of 2015, at the Players Theatre in New York City. Follow Sean through his website, on Flickr, or Instagram.
Michael Ernest Sweet is a writer and photographer. He has published two monographs of street photography, "The Human Fragment" and "Michael Sweet's Coney Island". Follow Michael on Facebook, Twitter, or through his website.
Calling all HuffPost superfans!
Sign up for membership to become a founding member and help shape HuffPost's next chapter