White House press secretary Sean Spicer apologized Tuesday for his remarks on the Holocaust, telling CNN's Wolf Blitzer that his comments during a White House press briefing were a "mistake."
Discussing the use of chemical weapons by Syrian President Bashar Assad's regime on Tuesday, Spicer argued that Adolf Hitler "didn't even sink to using chemical weapons." (That is false: The Nazis, under Hitler's leadership, gassed millions of Jewish people in concentration camps.)
"I was obviously trying to make a point about the heinous acts that Assad had made against his own people last week using chemical weapons and gas, and frankly, I mistakenly used an inappropriate and insensitive reference to the Holocaust, for which, frankly, there is no comparison. And for that I apologize. It was a mistake to do that," he said.
"Did you not know, Sean, that there were gas chambers where the Nazis brought Jews and others ... to slaughter them in these poison gas chambers at Birkenau near Auschwitz and other death camps?" Blitzer asked.
"Yes, clearly I'm aware of that," Spicer replied. "Again, as I said initially, and there's no attempt to clarify this, the point was to try to talk about the use of aircraft as a means by which Assad was using to gas his people, but it was a mistake to do that. And that's why I should have just stayed on topic."
When Blitzer asked Spicer if President Donald Trump had pressured him to apologize, the press secretary said the decision was his own.
"I realized that I had made a mistake and did not want to be a distraction to the president's agenda and the actions he's taken [in Syria]," he said.
Spicer didn't acknowledge Democrats' calls that he step down. Instead, he said he intends to "stay focused on Assad" in any further discussion of the Syrian conflict.
During an interview with Greta Van Susteren at the Newseum on Wednesday morning, Spicer again apologized for his remarks, saying it was "inexcusable, reprehensible" that he made those comments during Passover week.
"Of all weeks, this compounds that kind of mistake," Spicer said.
Spicer said he still hasn't spoken with Trump about the Holocaust remarks, but knows he "let the president down."
This article has been updated with Sean Spicer's comments to Greta Van Susteren.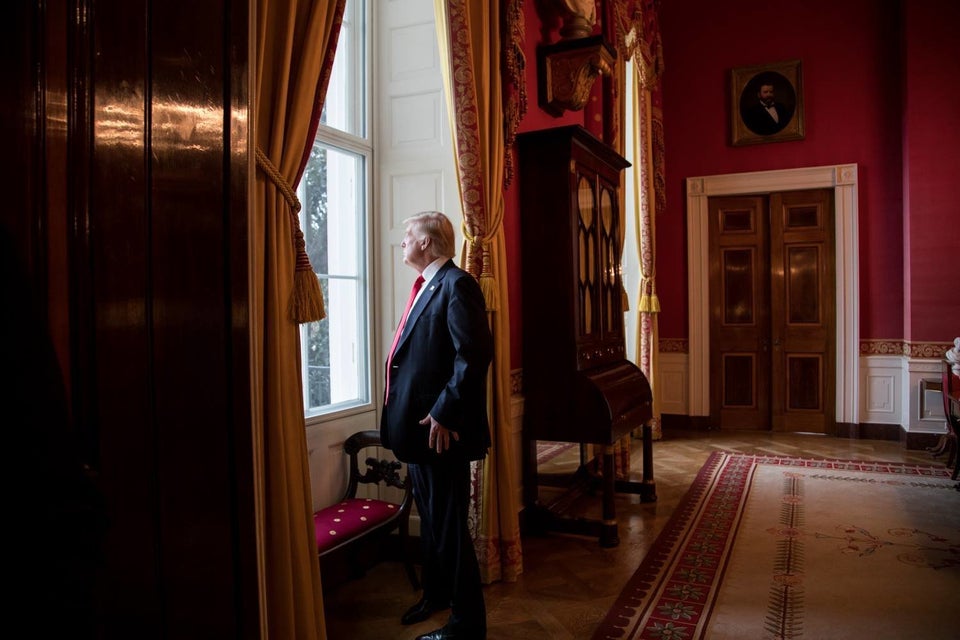 Trump's First 100 Days
Popular in the Community