The president's decision to abruptly dismiss Comey as the FBI investigates Trump associates' ties to Russia quickly invited comparisons to the Watergate scandal and has been characterized by some as a "Constitutional crisis."
The Trump White House, however, seemed ill-prepared to handle what would clearly be bombshell news. On Tuesday night, surrogates' messages were muddled on cable news and the press secretary behaved erratically as reporters tried getting answers outside the White House.
After Sean Spicer finished a Tuesday evening interview with reliably pro-Trump Fox Business host Lou Dobbs, he "disappeared into the shadows, huddling with his staff behind a tall hedge," according The Washington Post's account of the surreal scene outside the White House.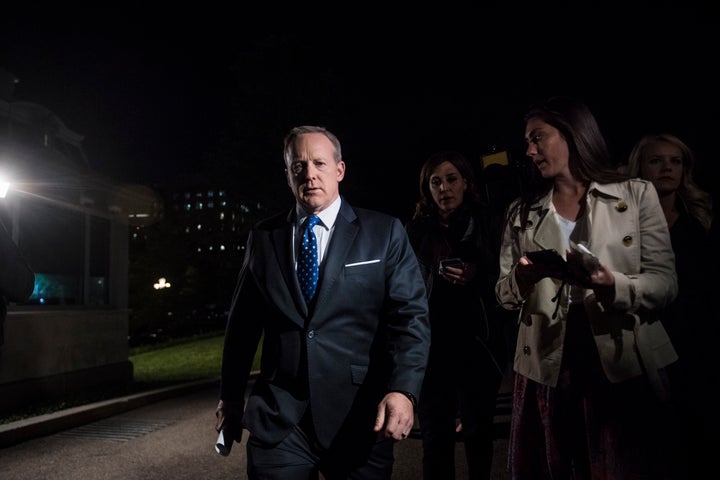 Reporters originally weren't expecting any major announcement Tuesday night.
Hearst Newspapers' Dan Freedman, the White House pool reporter on duty Tuesday afternoon, informed colleagues at 4:39 p.m. that there was a "lid," indicating that there wouldn't be presidential travel or any news-making events. But it was only at 5:49 p.m. when the pool reporter emailed the announcement that Comey had been fired, along with a statement from Spicer.
By that point, the news had already gotten out that Trump fired Comey by having his longtime bodyguard bring a letter to the FBI's headquarters. Comey, who was in an FBI office in Los Angeles at the time, learned he was fired on TV, initially thinking the segment was a practical joke.
The Post's Jenna Johnson reported that Spicer's email wasn't working quickly to blast out the White House statement at 5:40 p.m., and he ended up "shouting a statement to reporters who happened to be nearby." Spicer "then vanished," she wrote, "with his staff locking the door leading to his office."
Following the on-camera interview with Dobbs a few hours later, Spicer ― who had been "hidden in the bushes" ― agreed to take questions from reporters off-camera, with the lights off.
Other White House officials hit the airwaves, with deputy press secretary Sarah Huckabee Sanders not only defending Trump's decision on Fox News, but arguing that there's already been enough investigation of ties between Trump associates and Russia. "There is no there there," she said. "It's time to move on."
On CNN, White House counselor Kellyanne Conway seemed to contradict the White House's official version of events ― that the Comey firing was tied to the director's handling of Hillary Clinton email investigation last year. "This has nothing to do with the campaign from six months ago," she said. "This has everything to do with the performance of the FBI director since the president has been in the White House."
Conway also suggested there is no Russia-Trump investigation.
"Clearly, this White House is under investigation, the people around the president are under investigation," CNN host Anderson Cooper said. "You would agree with that, yes?"
"No, I don't," Conway said. "I know that some are obsessed with the word Russia, Russia, Russia."
Getting direct answers wasn't easy on Tuesday night. Hours later, CNN host Jake Tapper said White House officials had declined an invitation to come on the air, noting that it's "been a lot easier to book Democrats this evening" than Republicans.
The White House will have another opportunity during Wednesday afternoon's White House briefing to try and spin the Comey firing, though Spicer, who has Navy Reserve duty, won't be attending. So Sanders will take the podium.
Support HuffPost
The Stakes Have Never Been Higher
Related
Before You Go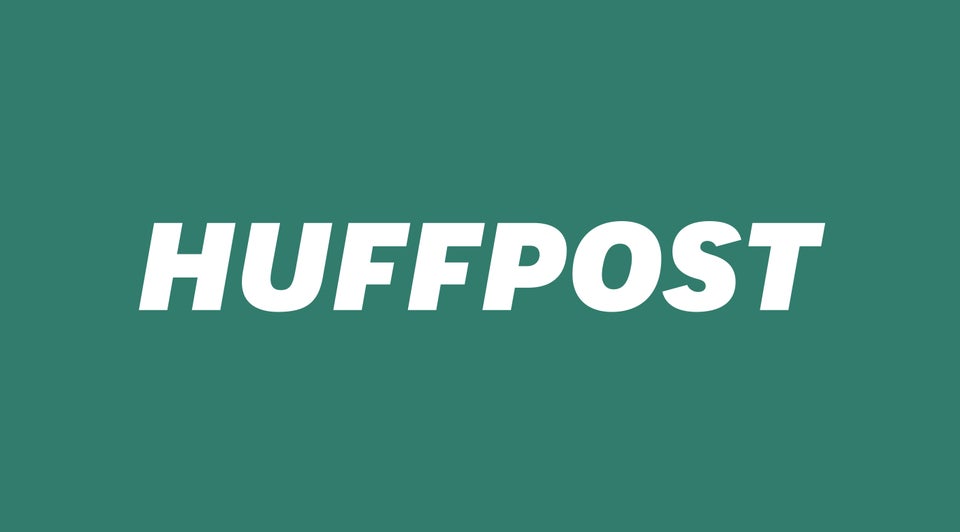 White House Press Secretary Cinematically Roasted With #SeanSpicerAFilm
Popular in the Community