White House press secretary Sean Spicer has a bone to pick with Dippin' Dots.
Dating back seven years, Spicer has used Twitter to air his grievances against the flash-frozen ice cream treat. A.V. Club was the first to report on Spicer's dislike of Dippin' Dots and dug up multiple tweets posted by the former GOP communications director from over the course of the last seven years.
On Monday, Dippin' Dots responded to Spicer, hoping to change his mind ― and taste buds ― with an open letter from CEO Scott Fischer. Fischer challenged Spicer on his messages about their failing, writing that they employ hundreds of workers in Kentucky and are "doing great" in their effort to continue "creating jobs and opportunities."
"We hear that's on your agenda too," the letter says.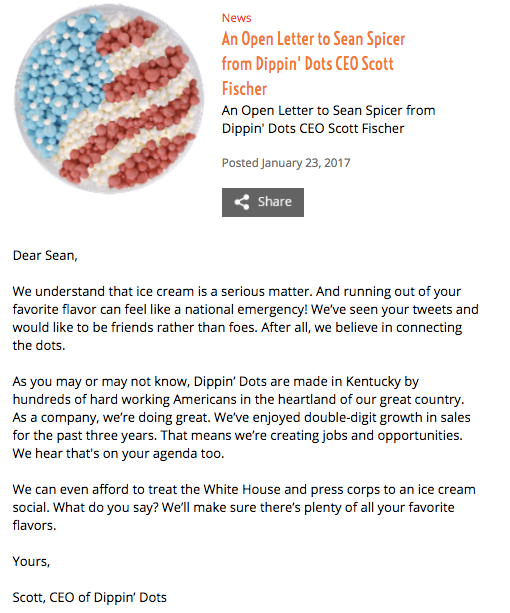 While Spicer might not think Dippin' Dots is the "ice cream of the future," the company is happy with the tagline.
"That tagline served us well for many years, clearly it's one that stuck!" a spokesman for Dippin' Dots told The Huffington Post. "We've recently transitioned to a new tagline – Taste the Fun! Because we're all about fun and fun experiences! Ask anyone, and I'll bet they remember the first time they had Dippin' Dots."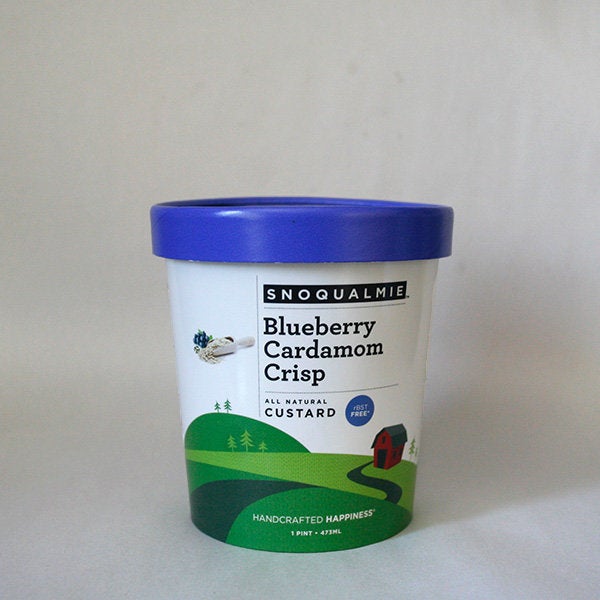 Best Ice Cream Flavors of 2016