White House press secretary Sean Spicer won't deny that President Donald Trump may have recorded a conversation with former FBI Director James Comey in the Oval Office.
Spicer said he had "nothing further to add" about the potential recording during a White House press briefing on Friday. Earlier that day, Trump implied he taped a conversation with Comey, who was fired on Tuesday.
Spicer refused to elaborate when asked three separate questions about the tweet, including an inquiry about recording devices in the Oval Office.
"I've talked to the president. The president has nothing further to add on that," Spicer said.
Spicer, again, said the tweet speaks for itself. But his answer ― and the tweet ― lacked any denial that Trump recorded a talk with Comey.
Daniel Jacobson, who served as a White House lawyer under President Barack Obama, pointed out Friday that Trump could face trouble for deleting any recordings he may have:
Regardless of whether a recording exists, Trump's tweet could be seen as witness intimidation, if Comey is asked to testify during the investigation into the Trump campaign's ties to Russia.
Trump defended his aides for giving conflicting information on Comey's firing throughout the last three days. Spicer and his team visibly struggled with their messaging on the topic, with Spicer hiding among the White House bushes at one point to avoid speaking with reporters.
This story has been updated with more background and response to the tweet.
Before You Go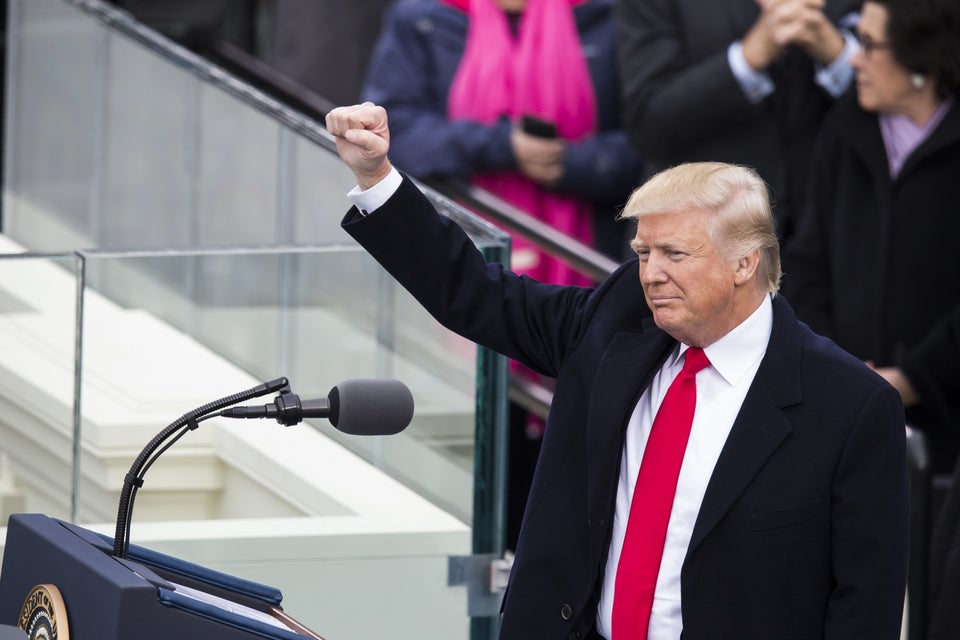 Best Photos From Trump's First 100 Days
Popular in the Community