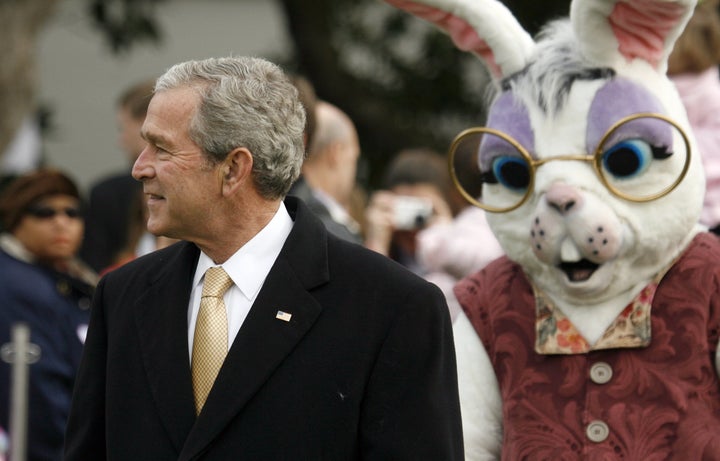 The White House press secretary's former starring turn at the White House Easter Egg Roll is not a carefully guarded secret.
This week, photos of bunnies that may be Spicer terrorizing children posing for photo-ops have been recirculating online ― because, face it, we need this right now.
As the Post noted, more than one person may play the Easter Bunny during a given year's Easter Egg Roll, so it's difficult to determine if any particular photo shows Spicer or another volunteer. We'll let you use your imagination below.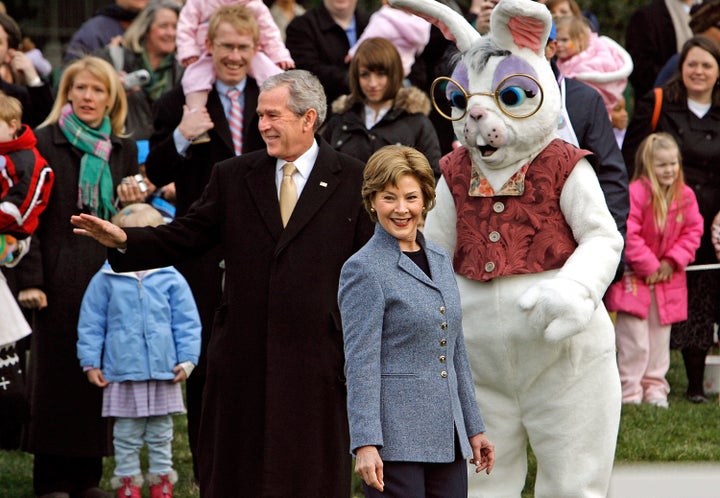 It's pretty common for administration officials to play the big bun. At the time of his cottontail stint, Spicer was assistant U.S. trade representative for media and public affairs.
Spicer didn't offer Politico a lot of juicy insight from inside the suit. He noted that it was really, really hot in there. And the visibility was so bad that he could barely see the kids. Apparently the Easter Bunny's large glasses are for style only.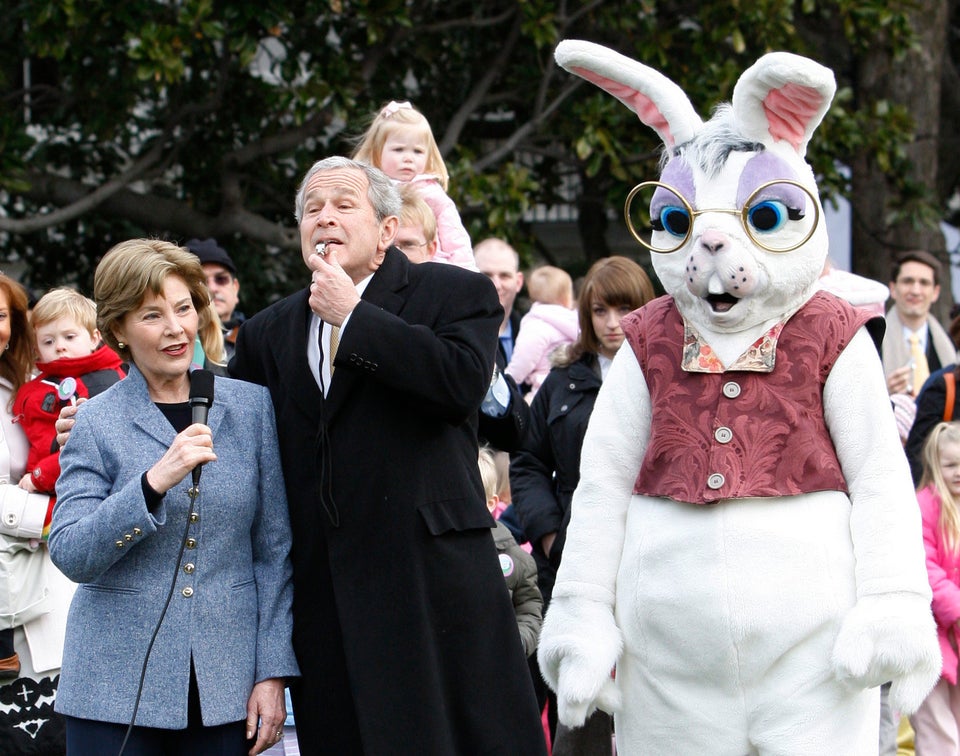 White House Easter Egg Roll 2008
Popular in the Community