Someone in the White House had better get Sean Spicer a toothpick, because it looks like he has a little something in his teeth.
The press secretary showed up to Monday's press conference with what looks like a piece of lettuce wedged in the bottom half of his mouth.
Twitter won't lettuce forget this:
Even Jim Carrey couldn't resist tweeting about it:
A few people pointed out that Spicer needs a buddy in the White House to help him out before he goes on live TV:
Another Twitter user added that Melissa McCarthy will definitely be adding this to her next Spicer skit on "Saturday Night Live:"
The HuffPost Lifestyle newsletter will make you happier and healthier, one email at a time. Sign up here.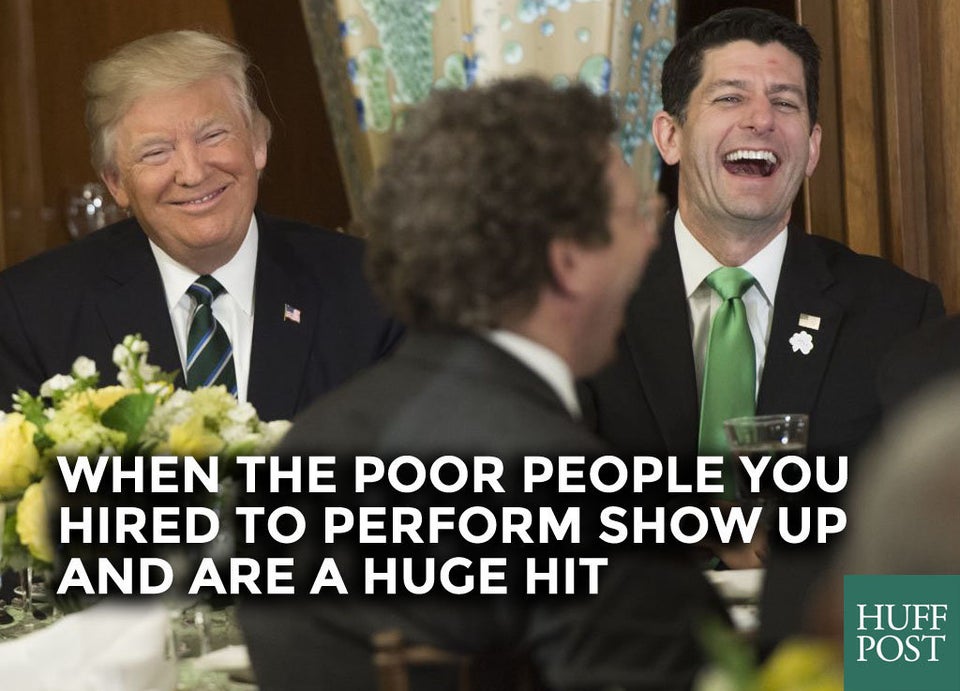 Photos From Donald Trump's Reign Are Our Way Of Laughing Through The Pain