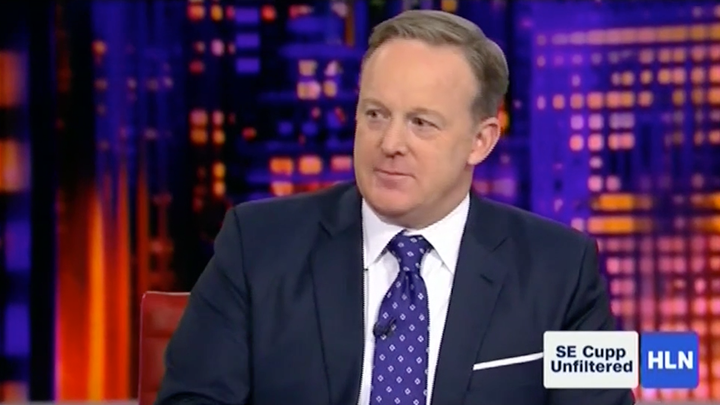 Former White House press secretary, Sean Spicer appeared on HLN on January 4th, 2018 and answered questions posed by host, SE Cupp.
Cupp asked Spicer if he had ever lied on behalf of President Trump. Spicer said: "No."
Spicer's answer is a lie. He did lie for the President. Many times. Watch the video for the facts and proof.
Jon Hotchkiss is a 14 time Emmy nominated comedy writer, producer, director and TV series creator. He has some free time and is now making videos of every lie Team Trump has told about secret Russia connections. There are 100+ lies. You can see them by liking the facebook page or on the web.