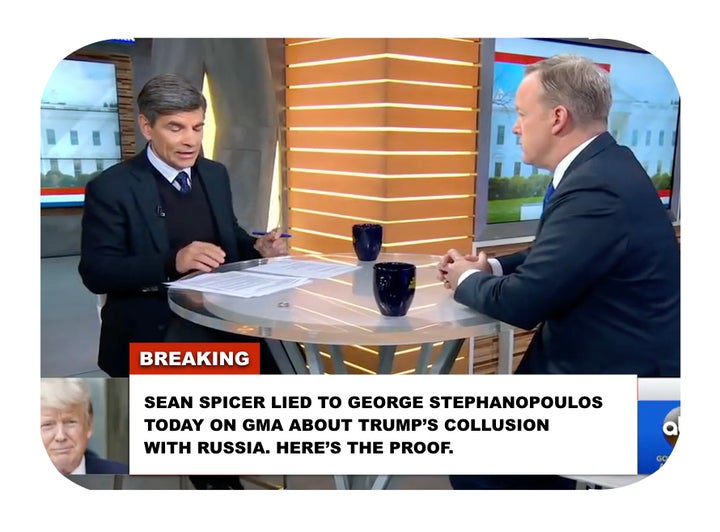 January 5th, 2016 - Former White House press secretary, Sean Spicer is on day two of his rehabilitation tour and it's going as you would expect: more lies.
Spicer was asked about his knowledge of Russia collusion by Team Trump and Spicer insists it didn't happen and he knows nothing about it. Both of those statements are lies. See the proof in the video below.
Jon Hotchkiss is a 14 time Emmy nominated comedy writer, director, producer and TV series creator who has worked on or run Politically Incorrect with Bill Maher, Curb Your Enthusiasm, Penn & Teller: Bullshit among numerous others. He has some free time and is making videos of EVERY Team Trump lie about Russia. See them all by liking the facebook page.