Almost immediately, everyone on Twitter began making the same joke about what kind of signal Spicer was trying to send.
The upside-down flag was recently used in a promotion for the next season of "House of Cards," so of course the Netflix show tweeted about Spicer's mishap:
Spicer's error was flagged down during the press conference and he quickly fixed it. According to Yahoo White House correspondent Hunter Walker, Omarosa Manigault reportedly passed Spicer a note about the error.
We know Melissa McCarthy and the "Saturday Night Live" writers are just loving this new material.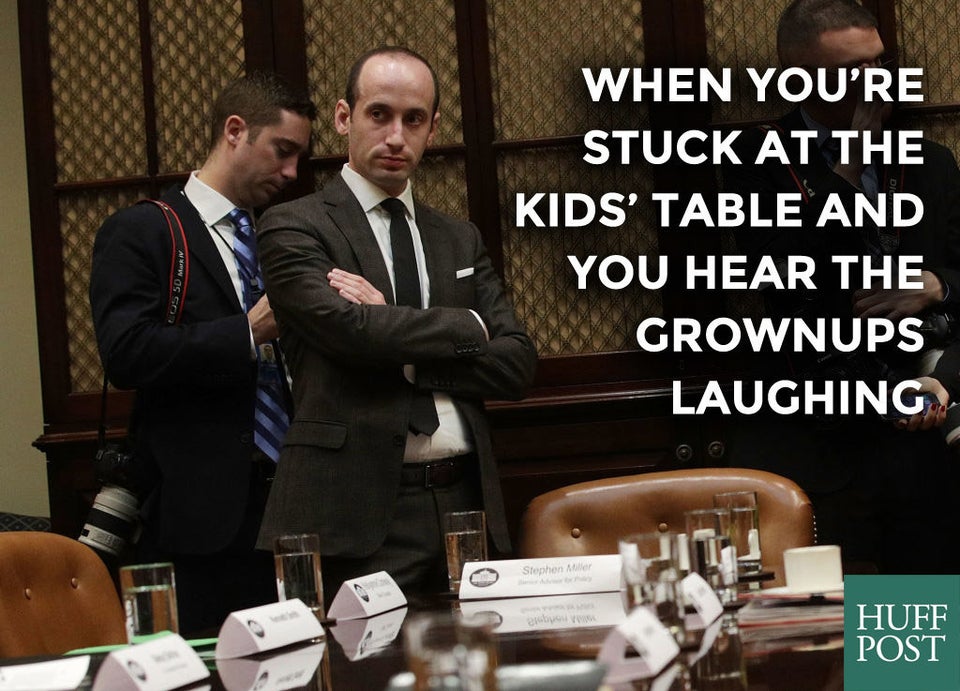 Reaction Pics From Within Trump's White House Tell Us Everything