WASHINGTON ― Days after President Donald Trump suggested he had "tapes" of conversations with fired FBI Director James Comey, White House press secretary Sean Spicer still isn't saying whether recordings exist.
Spicer on Monday repeatedly dodged questions about Trump's explosive allegation, refusing to confirm or deny whether the president actually recorded conversations with Comey.
"The president has nothing further on that. I was very clear," Spicer said during the daily White House press briefing.
Trump, who fired Comey last week, on Friday appeared to threaten the former FBI director in a tweet. The tweet could be considered witness intimidation if Comey, who had been leading the FBI's investigation into the Trump administration's ties to Russia, is called to testify in congressional hearings or judicial proceedings on the matter, according to some experts.
On Monday, Spicer asserted several times that he was "very clear," and that "the president has made it clear what his position is."
Equally unresolved is the explanation for Comey's abrupt firing. After Trump and his staff offered bizarre and conflicting accounts last week, Spicer on Monday tried to portray Trump's decision as a sacrifice for the good for the country. The president "didn't care that it might make matters worse for him," Spicer said.
"You can't be cute about tapes," Sen. Lindsey Graham (R-S.C.) said Sunday on NBC's "Meet the Press." "If there are any tapes of this conversation, they need to be turned over. I doubt if there are, but we need to clear the air."
Before You Go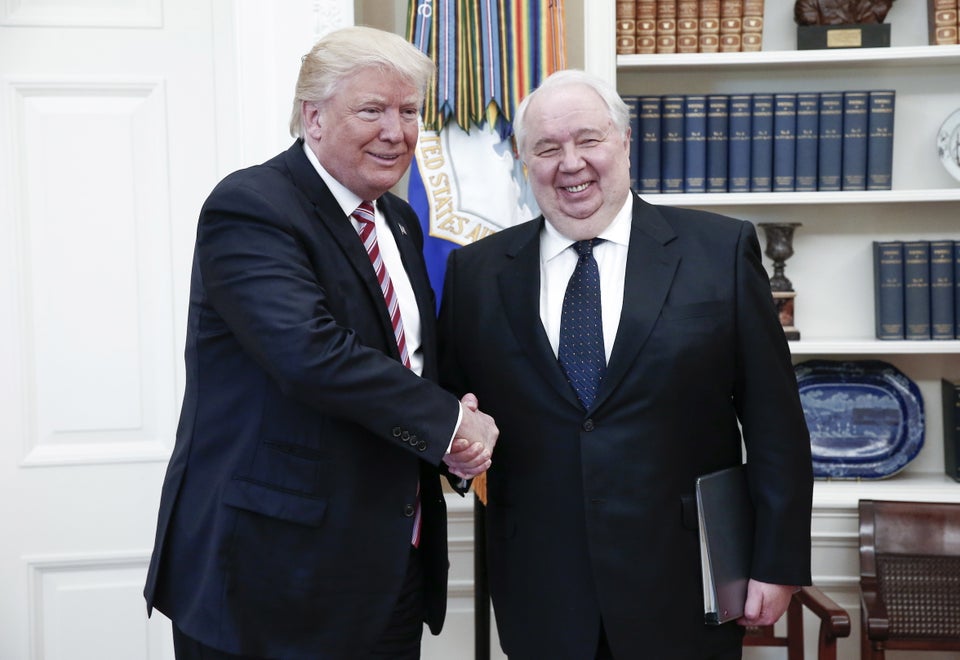 Donald Trump Meets With Russian Officials
Popular in the Community