Sean Spicer, Donald Trump's pick for press secretary, rushed to his new boss' defense on Friday, contending that the president-elect is a "champion" of First Amendment rights.
"I mean look at his use of the First Amendment, he loves the First Amendment," Spicer said with a laugh on MSNBC's "Morning Joe."
Many have expressed concern that Trump is intent on weakening the First Amendment due to his assaults on the "dishonest media," cries many of his supporters have echoed.
Trump blacklisted nearly a dozen news organizations from his rallies by the end of his campaign, and he promised to "open up our libel laws" so it would be easier to sue news outlets. More than 800 journalists also faced vicious anti-Semitic attacks on Twitter during the campaign.
"I think there is a concern by some in the mainstream media that he has this ability to communicate directly to the American people via Twitter, Facebook, Instagram," Spicer said. "But he respects and understands the role of a press in our democracy."
The difference, Spicer added, is that for the first time, journalists are being called out "when their stories have been wrong or when their opinions have gotten in the way of the facts." Trump has a tendency to denigrate journalists and media organizations when they've made decisions he doesn't like.
Trump is "going to be very forceful, but he understands the role of the press," Spicer said.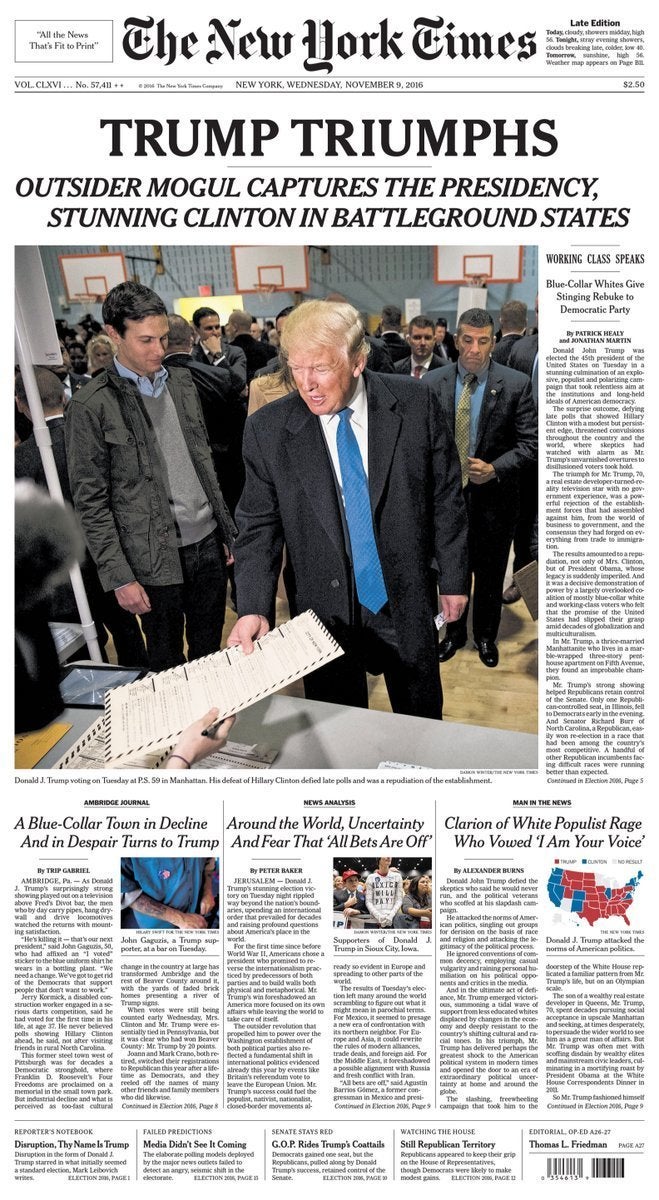 Newspapers React To President Trump
Popular in the Community