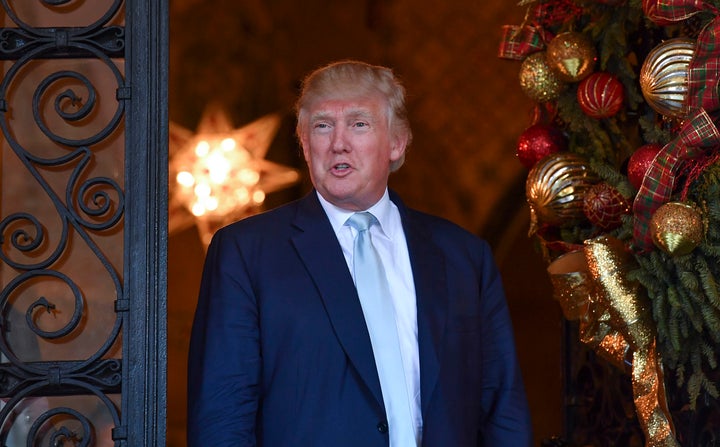 Incoming White House press secretary Sean Spicer said in a radio interview Thursday that Donald Trump would hold press conferences while in office, but "business as usual is over" when it comes to how the president-elect will communicate with media and the public.
Conservative radio host Hugh Hewitt asked the former Republican National Committee chief strategist and communications director if Trump would hold press conferences as regularly as his predecessors. Spicer replied that the president-elect couldn't ditch the events entirely because they're "part of the fabric of our country," but would look for other ways, specifically through social media, to communicate with the American people.
"And so maybe we do, you know, a series of press conferences, but maybe we do some town hall, you know, Facebook town halls. Maybe we go out and solicit input from Twitter," Spicer said. "While we have to sort of do these press conferences because they're part of the fabric of our country, if you will, there are also some new opportunities that we can be utilizing to bring more people into the process and have a conversation with the American people and not just limit it through the filter of the mainstream media."
Spicer alluded to Trump's media savvy Thursday, saying he has a "strategic understanding of how to drive a message" and understands the media and communications "probably better than anyone in modern American history."
Spicer also lobbed a blow at The New York Times, one of Trump's frequent targets, suggesting Trump would keep allowing its reporters access despite purported bias because of the "few thousand readers or so left that still look at" the paper. (The Times has over 2.5 million subscribers and has sold around 170,000 new subscriptions since the election, according to Politico.)
Calling all HuffPost superfans!
Sign up for membership to become a founding member and help shape HuffPost's next chapter
BEFORE YOU GO
PHOTO GALLERY
Newspapers React To President Trump