White House press secretary Sean Spicer may soon have another job in President Donald Trump's White House, according to reports from Bloomberg and Politico.
Bloomberg reported Monday Spicer could be moved into a "more senior role focused on strategy." Politico reported that Spicer is leading the search for his replacement as press secretary, and says Laura Ingraham is a top contender for the role.
Spicer, 45, was tapped to be Trump's chief spokesman in December 2016. Before that, he worked as chief strategist and communications director for the Republican National Committee.
On Jan. 21, one day after Trump's inauguration, Spicer held a last-minute press briefing in which he ripped the media for accurately reporting that the new president had fewer people attend his swearing-in than former President Barack Obama did in 2009. He accused members of the media of engaging in "deliberately false reporting" and refused to take questions, setting the tone for months of fraught exchanges with reporters.
In a statement tweeted by Fox News producer Meghan Welsh Monday, the White House said Spicer is still managing both its communications and press office.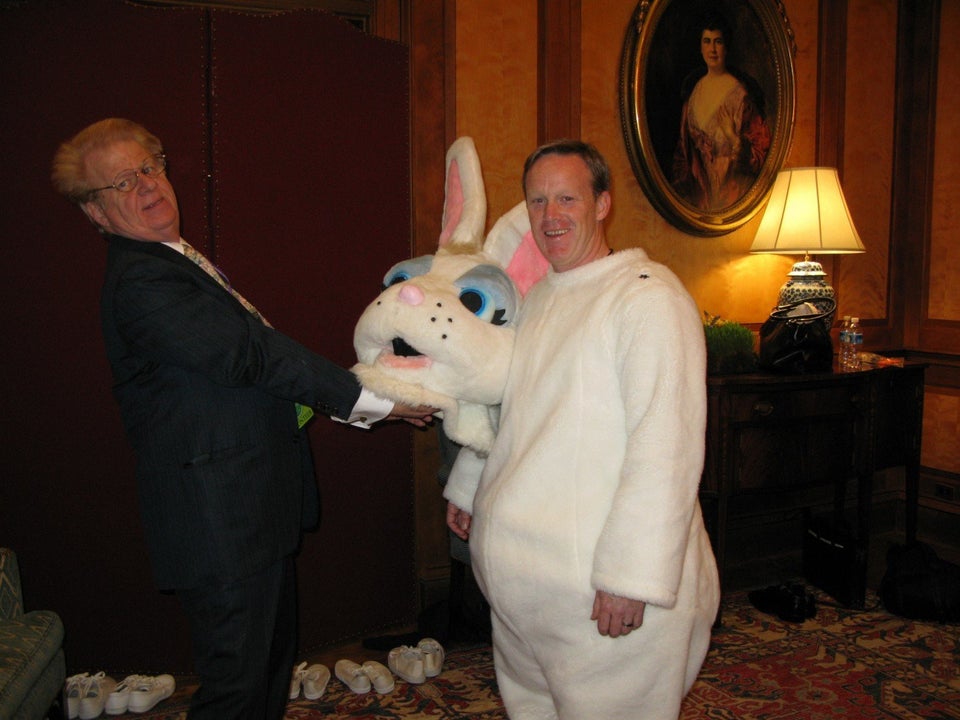 Sean Spicer Was The White House Easter Bunny