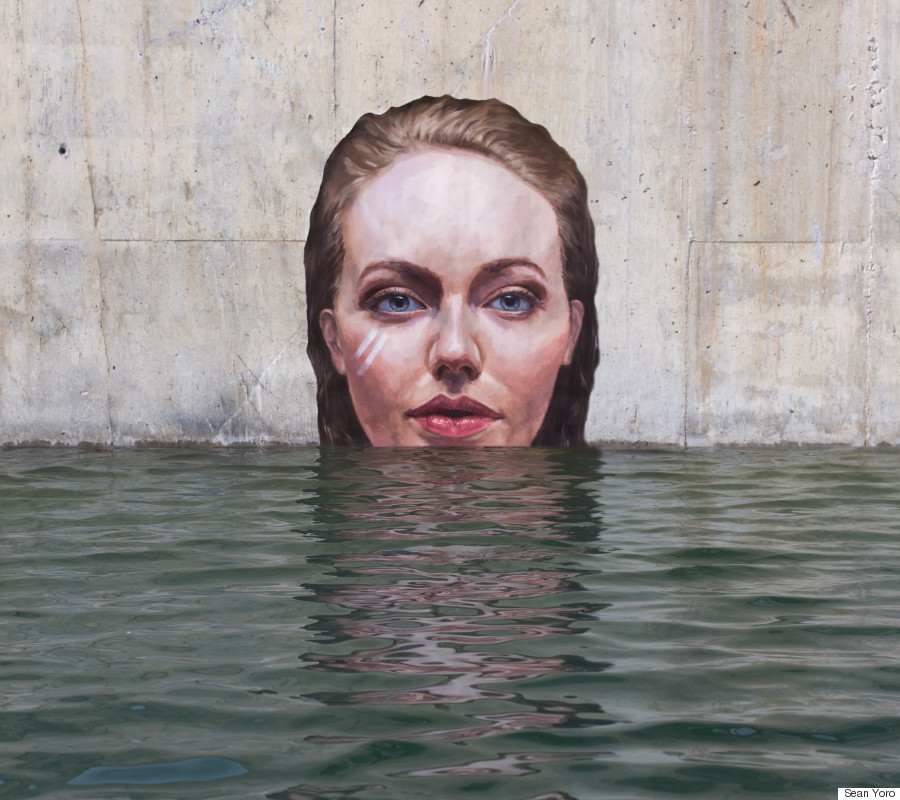 On a rusted and cracked wall, at an undisclosed location, a portrait of a young woman overlooks a grim waterway. The woman, who is eerily calm in expression, is larger than life and appears to be wading in the calm water, as if half-submerged in a bath.
Sean Yoro, the New York-based artist known as Hula, has created a series of such haunting portraits using oil paint and similarly abandoned or lifeless concrete walls, creating, as he told CNN, "a mysterious surreal combination."
"I chose the locations because they reminded me of ghost towns needing to breathe life again," he told The Huffington Post. "[These] figures seemed lost in these structures, almost out of place."
Yoro, who was born in Hawaii and surfs, uses a stand-up paddleboard to reach the walls, then uses anchors and rope to keep himself steady as he paints. Each portrait can take anywhere from a couple of hours to an entire day to complete. He was inspired, he says, by an underwater photoshoot he did where he realized he could fulfill his creativity as an artist while still having fun in the water.
"Thus the idea sparked to paint walls in the water," he said. "From there, everything else came together beautifully, from the paddleboard to locations."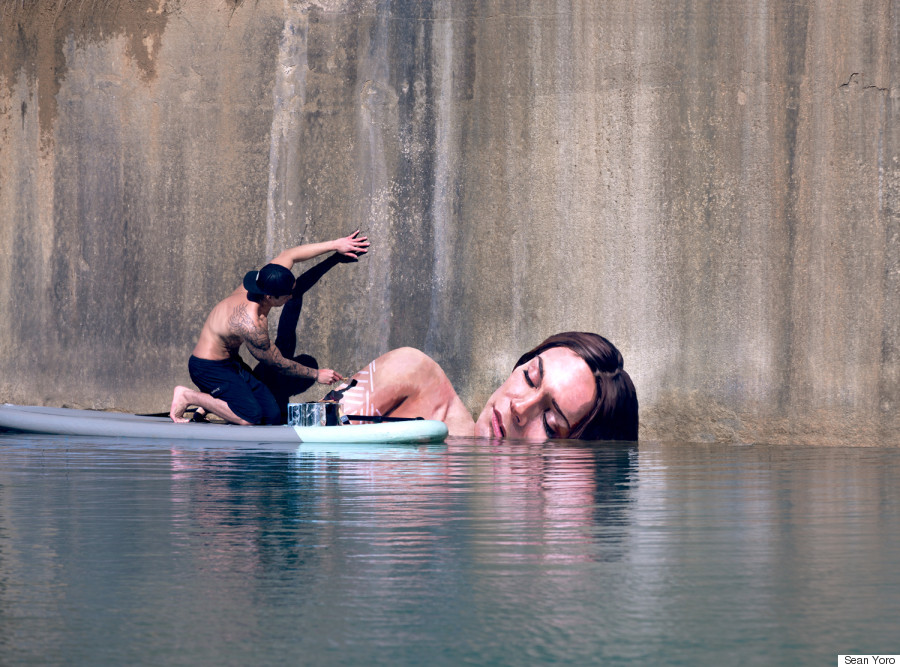 Yoro's hyperrealistic portraits typically feature a simple pattern of stripes on the women's neck, arm or face. The tattoos were inspired by some of Yoro's older portraits, which showed women with their hands covered in paint and marked with stripes, "like patterns from their fingers dragging," he said.
"I loved the look, so I combined traditional Hawaiian tribal patterns with the same playful paint-like texture to make tattoos on the figures," he added. "They represented the unique scars from life we all have and carry with us. I wanted to show how people interact to their scars and, more importantly, the beauty and importance of them."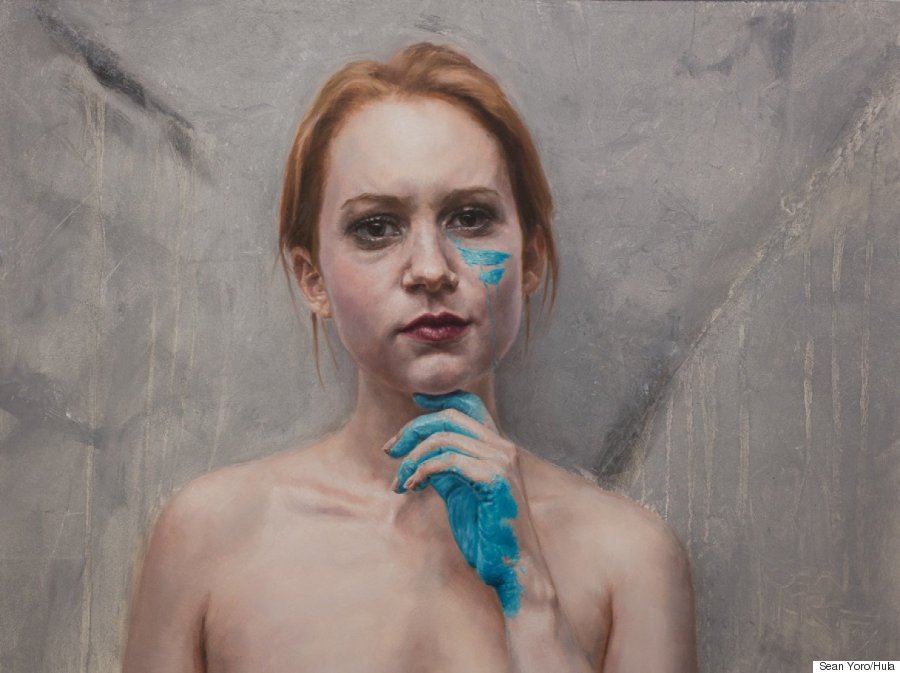 While Yoro's wall portraits are haunting, they're also only temporary. Because he uses oil paints -- as opposed to longer-lasting acrylic paints -- the images will decay over time. But he doesn't mind.
"I love the aging process and what nature does to the paintings," he told HuffPost. "It feels natural to create these paintings and let them go."
Before You Go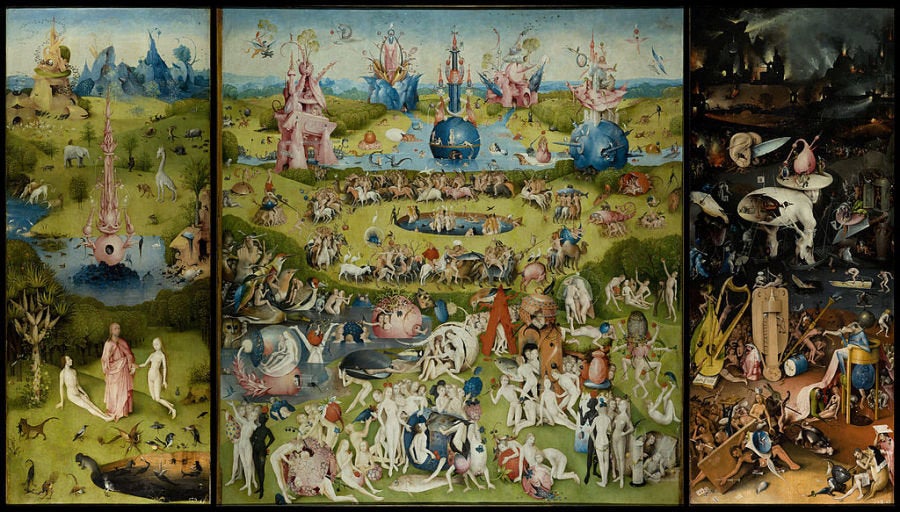 30 Artist Names You Are Probably Pronouncing Wrong
Popular in the Community