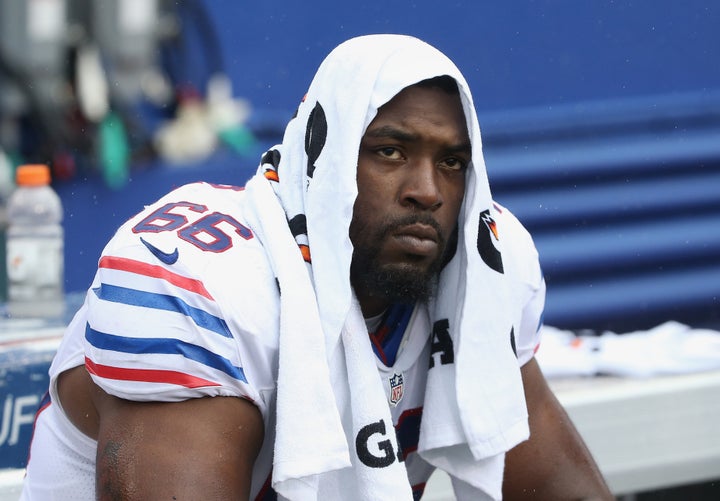 For the second time this season, Buffalo Bills offensive lineman Seantrel Henderson has been suspended by the NFL for violating the league's substance-abuse policy, the team announced on Tuesday.
"The league has notified us of the suspension and we are moving forward with our preparations to play the Oakland Raiders this Sunday," the team said in a statement. Per league policy, the exact violation was not publicly disclosed.
Because it is his second violation this year, Henderson must deal with a 10-game suspension without pay, after already sitting through a four-game suspension earlier this season. Should be fail one more drug test, he will be banned from the league for life, barring a successful attempt at reinstatement down the line.
But Henderson's story is not a typical one. In the middle of last season, the 24-year-old learned he had Crohn's disease, defined by the Mayo Clinic as "an inflammatory bowel disease ... [that] causes inflammation of the lining of your digestive tract." Crohn's disease can cause "abdominal pain, severe diarrhea, fatigue, weight loss and malnutrition," and while there is no known cure for it, one thing in particular can help ease the pain, according to medial studies: weed.
To deal with the pain, Henderson smoked marijuana. As one source told NFL.com, "He needs cannabis. You can't take pain killers with the way his intestines are." The issue is, while the NFL allows medical exemptions for some banned substances, like Adderall, marijuana is not one of them.
"There is zero allowable medical exemption for this per the NFL; however, there clearly should be," Brian Fettner, Henderson's agent, said earlier this season.
Henderson appealed his suspension but was clearly denied by the league. Reportedly, litigation could be next.
Support HuffPost
The Stakes Have Never Been Higher
Related
Before You Go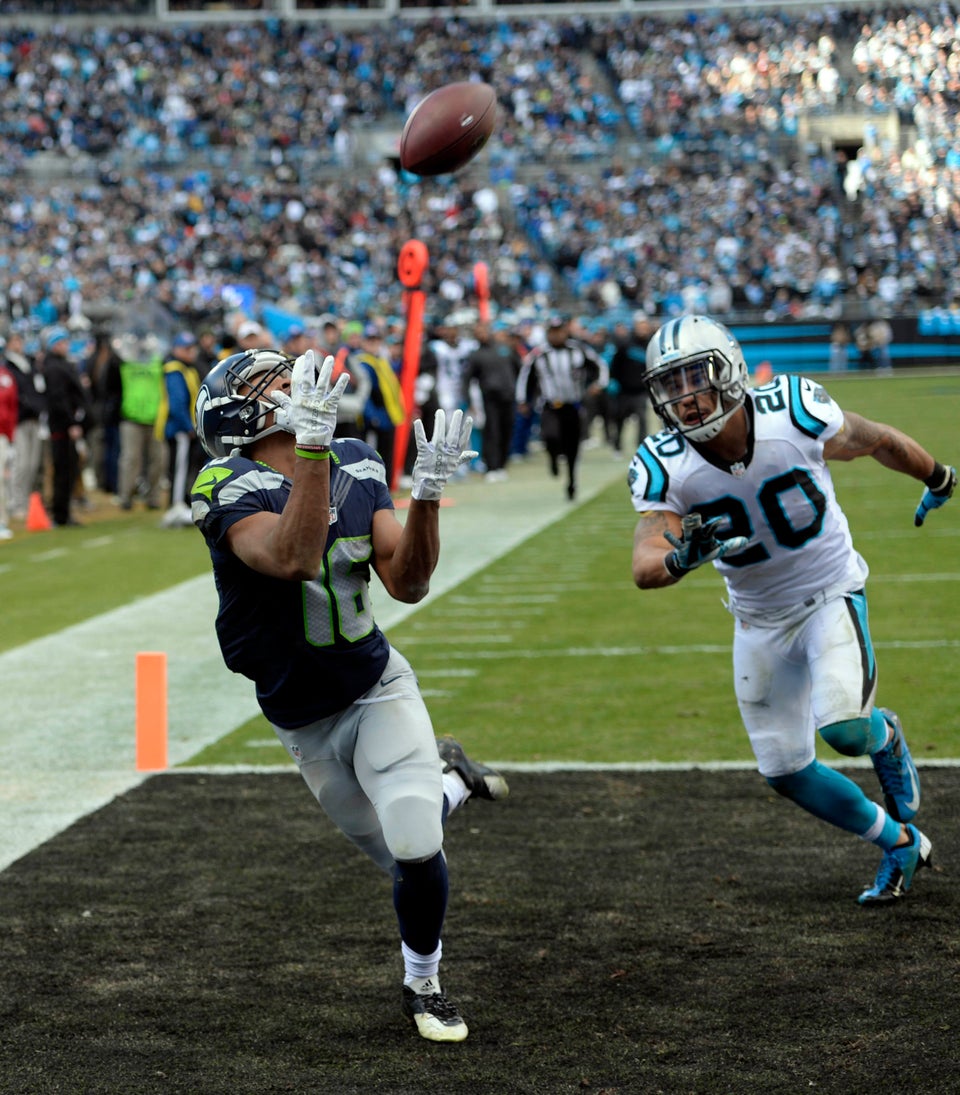 20 Breakout Stars Of The 2016 NFL Season
Popular in the Community