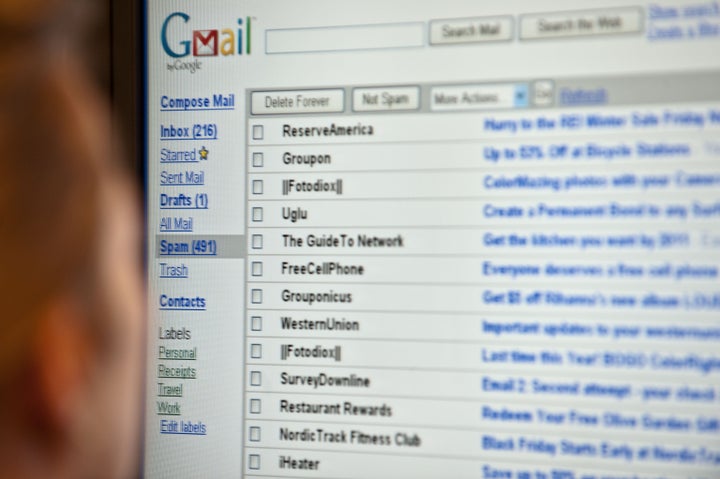 Pew's research indicates that 92 percent of American adults say they have used search engines on the web and 59 percent say they do so on a daily basis. Email usage is nearly equal in popularity with a reported 92 percent of American adults saying they have used email and 61 percent saying they use it daily.
"Since the Pew Internet Project began measuring adults' online activities in the last decade, these two behaviors have consistently ranked as the most popular," Kristen Purcell states in the report itself. "Of course, the internet population has grown substantially since 2002. So, the overall number of users of both email and search engines has also grown."
A chart from Pew tracking the popularity of different online activities between 2000 and 2009 offers a revealing illustration of how popular search and email have remained over time, though many have predicted the "end of email" is nigh.
However, other research offers a slightly different view of Americans' behavior online.
For example, by tracking the number of visitors to web-based email providers, comScore found that between November 2009 and November 2010 there was a 6 percent decrease in email usage. During the same one-year time frame, comScore's report shows a 36 percent increase in people accessing email via mobile devices. The ability to engage in online activities on the move (thanks to mobile phones) will likely mean that American consumers' high levels of Internet use are here to stay.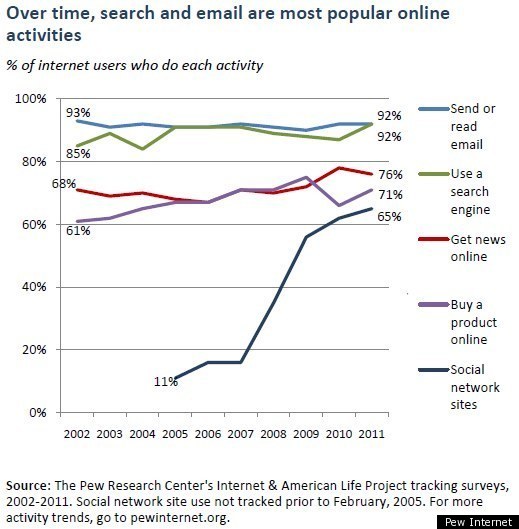 Related
Popular in the Community