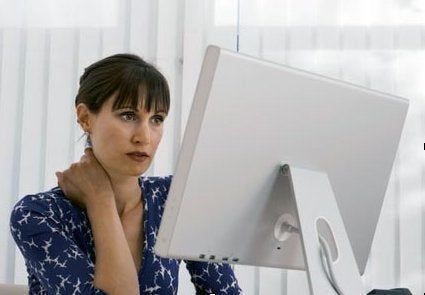 Search engine optimization may be better known by its acronym -- SEO. That's one way to simplify a complicated topic. The basic concept behind SEO is improving your website, so that it appears higher on Google and other search engines. Most Web surfers don't click past the first page or two when using a search engine, so you want your site to rank as close to the top as possible when people are searching for related terms.
SEO is a simple equation. Clicks from search engines translate into website visitors. Website visitors translate into customers. Higher rankings mean more clicks. But actually making SEO work for you is a little more complicated. You can't just pepper your site with repetitive rounds of keywords and expect a search engine to respect you. SEO is a process, but once you get into the rhythm, it can become a natural part of your online efforts. Ready to get started? Here are five things you need to know.
1. Start with SEO. It can be difficult to shoehorn SEO into a website after the fact. Talk with your Web designer about building SEO in from the ground up. This may translate into reducing the use of Flash, maximizing internal links, skipping the use of frames and finding creative places for content. Check out "Building a Website: 5 Things You Need to Know" to see where SEO fits in.
2. Content is the king. You'll hear that phrase a lot when talking about SEO. Fresh, original, well-written content is a huge part of the battle. This is when keywords can come into play -- as part of the natural flow of your content. Keep the content relevant. Add a blog, include strong product descriptions in your online store, write up some how-to guides or industry news articles. This isn't a "set it and forget it" step. Keep the content coming. Search Engine Watch looks at where content and links intersect with Powerful SEO Content: Understanding Breadth of Coverage.
3. Know the dark side. SEO has often been the target of gamesmanship and dirty deeds. Once upon a time, websites put hidden text into their pages in order to trick search engines into ranking them higher. Now those sites are caught and labeled as spam. Search engines have gotten a lot smarter and most of those get-rich-quick schemes don't work anymore. So don't be tempted by an SEO sales pitch that promises you a certain ranking with a flurry of fairy dust. If you get caught gaming a search engine, your site could end up in the Google graveyard.
4. Get your links on. Part of SEO is who you know -- and who knows you. Link to relevant sites and have relevant sites link back to you. Think quality, not quantity. This is another place where content comes in. Good content encourages other sites to link to you. Search engines send out spiders that crawl around from link to link to index content. Make it easy for them to find you.
Links aren't just about outside sites. Link within your own site. Once again, we get back to the content concept. If you're posting new blog entries, be sure to include links back to older posts with similar subject matter. Put relevant keywords in the link text.
5. Remember, the fight never ends. Monitor your search rankings and keep an eye on your site stats to see where your visitors are coming from. There is no 1-2-3 formula for successful SEO. It's OK to experiment to see what gets results. Try different keywords. If you're trying to corner the search engine market on the word "shoes," you probably won't have much luck. You'll be in better shape if you go after "Phoenix sandals" or "Gore-Tex hiking boots." Keep the content coming, put some effort into building quality links and throw your weight behind SEO for the long haul. Google has plenty of tips available on its Search Engine Optimization page.
The original version of this article appeared on AOL Small Business on 6/22/10.
REAL LIFE. REAL NEWS. REAL VOICES.
Help us tell more of the stories that matter from voices that too often remain unheard.