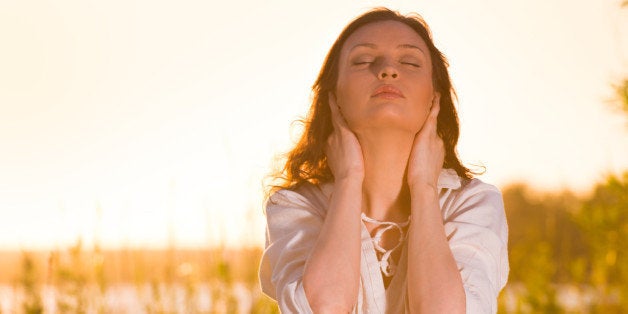 We can look at mindfulness as a radical shift in the way we pay attention, Coleman explained. It is "attentive but without judgment." It's a skill that anyone can develop, and one that can have real benefits for those in leadership positions.
Google's Search Inside Yourself program looks to the latest research in neuroscience and to ancient contemplative wisdom to help leaders combat distraction and to cultivate emotional intelligence by being more present in the moment. Over 3,000 Google employees have gone through the training, and more than 100 people participated in the most recent two-day event, held at the Deepak HomeBase at the ABC Home store in New York City.
At the training, hosted by Coleman and Search Inside Yourself CEO Marc Lesser, participants went attention and mindfulness training exercises designed to build emotional intelligence, which the program deems key for successful leadership and peak performance. At the crux of the program's philosophy is the idea that attention and self-awareness set the stage for leadership success.
"Mindfulness, in the context we're teaching it here, is the same as self-awareness," said Coleman. "We're teaching self-awareness. We can develop the capacity to be more aware, to be more attentive, to be more mindful."
Coleman explained that by exercising our attention through a regular mindfulness practice, we can actually train the brain to become more emotionally in tune -- a critical skill for any leader.
"The nature of the brain is plastic," he said. "We can grow and change and transform."
Chade-Meng Tan, the program's creator, built Search Inside Yourself on the belief that all empathy and kindness come from cultivating a sense of inner calm, which can be achieved through mindfulness.
"To create sustainable compassion, you have to be strong in inner joy," Tan told the Huffington Post last year. "Inner joy comes from inner peace -- otherwise it's not sustainable. And inner peace is highly trainable."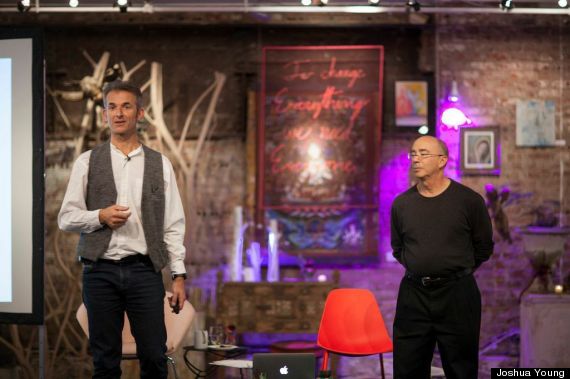 Mark Coleman and Marc Lesser at the New York Search Inside Yourself training.
Related