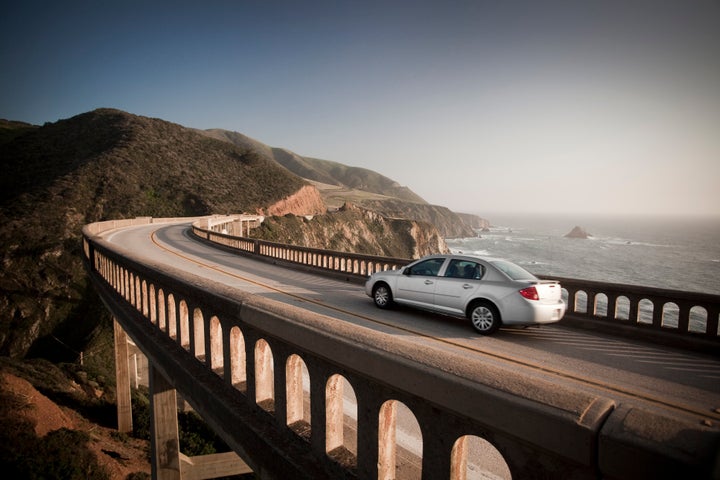 Police are searching for a North Hollywood couple that haven't been heard from after starting a planned weekend getaway to Big Sur.
Olivia Hannah Gonzalez, 20, and Brian Fernandez, 21, took off on Dec. 23 and haven't been seen since. They were traveling with their two large dogs.
Gonzalez's sister Vanessa Guzman told KTLA-TV that her husband had received a text from the missing woman the day the couple left saying they were two hours away from Big Sur. Their phones were turned off or went dead soon after.
"She's never without her phone," Guzman told KEYT-TV. "The most she's not contacted me is one or two hours sometimes, but not to totally turn off her phone and totally disregard anyone's calls or messages, so this is definitely out of the ordinary for her."
She said she had never met her sister's boyfriend, but had heard from friends their relationship was "rocky" and was "concerned" that they were going on a road trip together, she told the Los Angeles Daily News.
Their last known location was a general store in the area where one of their credit cards was used, according to police.
The Monterey County Sheriff's Office is conducting a search and has passed out photos of the couple. The stretch of Highway 1 along the Big Sur coast can be treacherous and cars have plunged off hairpin turns. Heavy rains in the area have also caused large boulders to loosen from the rocks above and fall to the highway, officials told CBS News.
Anyone with information regarding Gonzalez and Fernandez should call the LAPD's Missing Persons Unit at 213-996-1800 or can submit tips anonymously through LA Regional Crime Stoppers at 800-222-8477 or lacrimestoppers.org.
Calling all HuffPost superfans!
Sign up for membership to become a founding member and help shape HuffPost's next chapter