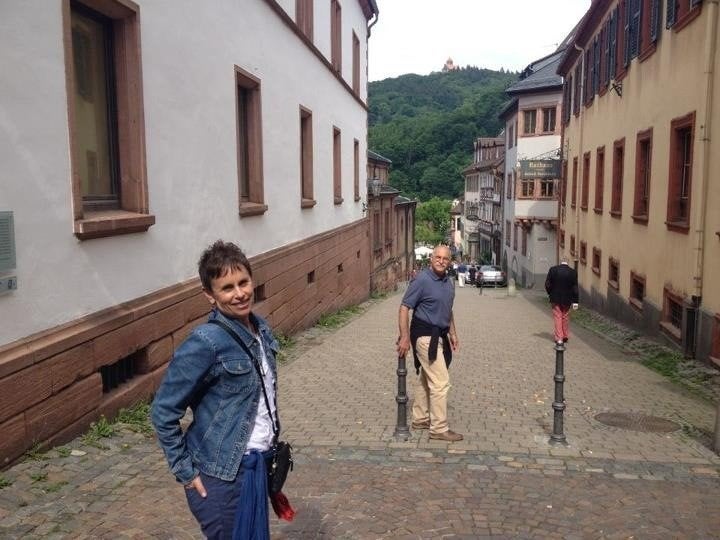 One of the rites of passage for boomers who came of age in the late 1960s or early 1970s was the six- or 12-month backpacking trip through an exotic locale (yes, Europe was considered exotic back then). Armed with little more than "Frommer's Europe on $5 a Day" as their travel Bible, some went to find themselves, others to lose themselves. But the point is, pretty much everyone went. And going again is one of the generation's most-popular daydreams.
Meet Michael Botnick, 62, and his wife Susan Fabrikant, 60, who stopped daydreaming and found a way to actually do it. The pair locked up their Coeur d'Alene, Idaho home and moved to a U.S. military base in Germany to work providing therapy to soldiers returning from the front lines. Botnick and Fabrikant got two-year contracts, live on base, and spend their time off traveling around Europe. While Botnick acknowledges that they intitially went just for the adventure and travel opportunities, he surprised even himself by getting into the work itself.
"I had a major case of burn-out," he said, "and this experience has renewed my passion for my life's work." Just last week, he posted a weekly journal entry on Facebook saying how great it felt to be part of his military unit. A far cry from his days as a Vietnam War protester, for sure. "Of course I was a radical," Botnick said. "It was a different time, different war and different Army. I support our troops and very proud of our army. This is not Vietnam."
The siren call for a travel adventure struck them about a year ago, Botnick said. He started looking into various short-term employment contracts for therapists. It wasn't about the money, he added. He ran his own clinic in Idaho and is considered the go-to therapist for men prone to acts of domestic violence: "I -- we -- just needed to reclaim our lives."
Weekends and work breaks now are spent in France, Luxembourg, Belgium, Italy, Monaco, Switzerland, Austria, the Netherlands, Poland, Turkey, Greece, Sweden, England, Israel, "and more places yet to come" said Botnick. They've met friends from the states in London and even a former high school chum, now a Florida judge, has come to visit. They've also learned that they are more than comfortable living in their 750-square-foot apartment in Germany and see no point in returning to their 3,800-square-foot house in Idaho when they get home. Their two children are grown and live on their own. The pair will be celebrating their 38th anniversary in a few weeks.
Then there's Ruth Rosenfeld of Colorado, a widow with one son who packed her bags to work abroad immediately after he left for college. "My parents had passed away, so it was easy for me to pick up and go. I packed up my house, and rented it out so I could continue to make the mortgage payments," said Rosenfeld. "My travel had to pay for itself."
Her first job abroad was with an American international school in Guatemala City. She found it through a job fair through International School Services where 200 schools posted their openings. She interviewed with schools in five countries and was offered three jobs. The position she took was as technology coordinator for the school, managing the computer systems and providing training and support for teachers and staff. The contract was for two years and she stayed an extra year.
After that, she looked for a short course to get certified in Teaching English as a Foreign Language (TEFL), and found a month-long intensive program at Caledonian School, a private language school in Prague, that promised a teaching job. She taught adults in companies and classroom settings for a year and a half.
From there, she taught English in a women's university in Japan, just west of Tokyo for three years. Her contract was for a three-month semester at a time, so there was flexibility and she worked for six months during each year -- traveling around Asia the rest of the time.
She used the web site Dave's ESL Café to find both of the English teaching jobs. "I used that as a starting point, then researched the schools and read forums to learn about the experience of others, Rosenfeld said, adding, "I read some the postings of younger teachers with a grain of salt, though -– their motivation and level of commitment were often different from mine! I looked for employers that would assist with the visa process and would reimburse airfare."
In each place, she rented her own apartment -- aiming to be part of the community, not segregated with other ex-pats. And basically, she said, she earned enough to cover her living expenses. "In Japan, my pay was a little higher so I could save more or travel." She was reluctant to depend on the buses in Guatemala, so she bought a used car there, but used mass transit to get around in Europe and Japan.
Last summer, after eight years of living out of the country, she was able to pay off her house and come back to the states. And yes, there is some readjusting. "I live in a small town in the Colorado mountains, and love being out of the cities and back in a natural setting," she said, "But I miss the ability to find those abundant little shops -- groceries, vegetable markets, bakeries -- where you can pick up something for dinner on the way home from the train station. Everything here seems so big -- supermarkets, shopping centers with all the same chains, endless parking lots, food portions in restaurants -- and you can't get around without a car. And, although it's a comfortable life here, I do miss the excitement of the little challenges and learning experiences of everyday life."
Check out the slideshow below for photos of Botnick, Fabrikant and Rosenfeld.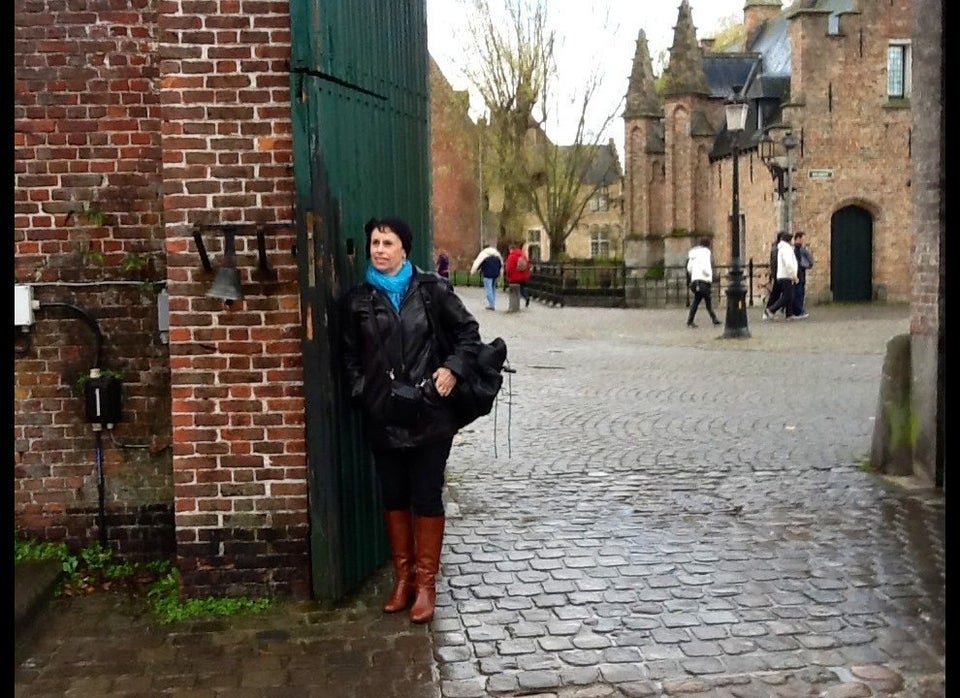 Working Overseas
Popular in the Community