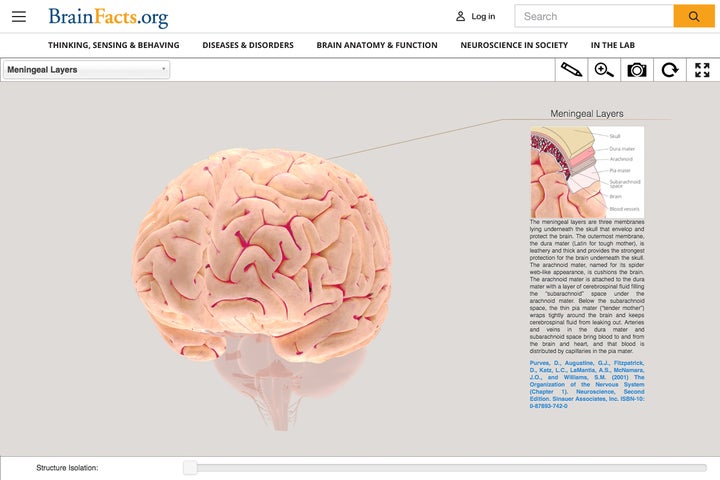 Having a chronic illness can be confusing, isolating and scary. Moreover, the challenges of dealing with a chronic illness can be compounded by trying to navigate a fraught medical system that is loaded with complexities and red tape.
Fortunately, we live in the information age, where support and data are available at the tip of our fingers. Yet, without good guidance, it can be overwhelming to sift through the enormous amount of information the worldwide web has to offer.
It's especially difficult to differentiate between websites that are helpful and those that are not (and may in fact seek to exploit or scam potential consumers). In other cases, patronizing websites that focus on health and illness can feed fears and feelings of desperation as they outline worst case scenarios, while being scarce on solutions and support. But there are many valid sites that can benefit people with chronic illness by enhancing knowledge of the body and various diseases through trusted information and illustrations that encourage learning.
One site that is particularly helpful for understanding about illness, health and how it relates to our brains is the newly re-launched BrainFacts.org. The content offered on the site is contributed by members of the global neuroscience community and reviewed by an editorial board of leading neuroscientists.
"The experiences we've created on BrainFacts.org nurture curiosity and embrace the latest, interactive ways of learning," said Eric J. Nestler, MD, PhD, the Society for Neuroscience (SfN) president.
Visitors of the site can read up on aspects of mental illness and diseases that are characterized by cognitive decline like Alzheimer's, as well as how other diseases and disorders--whether Parkinson's, Multiple Sclerosis, or various cancers--also affect the brain. Additionally, BrainFacts.org explores how everyday components of life--such as stress, sleep habits, exercise routines and diet--is managed by the brain. There is even a function called the "3D Brain," where users can take apart a realistic illustration of our most complex organ, along with numerous interactive games and videos.
BrainFacts.org Editor-in-Chief John H. Morrison notes that the site allows "visitors to get inside the brain, teaching us the eight key concepts we all need to know about how the brain works, showcasing a scientifically accurate, interactive 3D model of the brain."
Another website that is useful for those with chronic illness is Inspire, a healthcare social network that has partnered with more than 100 nonprofit advocacy organizations, including the American Lung Association, the National Psoriasis Foundation, and Lupus Foundation of America. Most of Inspire's 1.2 million registered members either have a chronic health condition or are a caregiver to, or family member of, someone with a disease. Inspire currently contains over 200 online support groups to cater to different diagnoses, which are moderated by professionals.
"A lot of users feel intrinsically connected to the content and stories other members have shared and this immediately creates unique trust," says John Novack, Communications Director at Inspire.
Inspire also offers information to members on the latest medical research and recently launched Health Profiles, which queries members about their prior experiences with clinical trials and any potential interest they have in participating in future trials. Additionally, Health Profiles offers even more personalized options for people with very rare conditions or variations of certain conditions (for example, a specific mutation of breast cancer).
"There are more than 7,000 rare diseases and some 25 percent of our online community are affected by a rare disease," says Novack. "We are also increasing ways we help people affected by ultra-rare diseases by creating more narrowly focused support communities for them."
Harvard Health Publishing
While Inspire provides its users with an expansive online community space to connect with others suffering from similar health concerns, Harvard Health Publishing offers a cornucopia of internet-based resources on an exhaustive array of health-related topics.
Harvard Health Publishing, the official media and publishing division of the Harvard Medical School of Harvard University, offers blog posts, books, video clips, and web-based interactive tools covering issues ranging from diseases to aging to diet. Additionally, Harvard Health Publishing produces four newsletters — the Harvard Health Letter, the Harvard Heart Letter, the Harvard Women's Health Watch, and the Harvard Men's Health Watch. Harvard Health Publishing offers the expertise of an editorial board and a contributor list that includes some of the nation's top medical professionals.
These resources are only just the tip of the iceberg of what is available online, but can be a great starting point for those who want to understand more about their bodies, brains, and their specific conditions.
Related
Popular in the Community