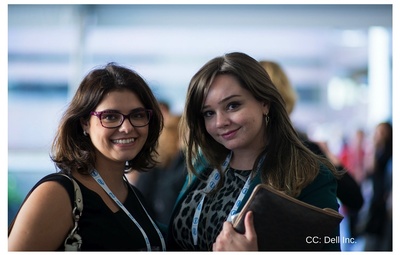 We glanced at each other. Hers with a touch of anxiousness. Mine with a huge smile. We were walking in front of the hotel in Mexico where in hours the international selection panel for Endeavor entrepreneurs would convene. I was one of the panelists selecting and she, recognized from my read-ahead materials was a finalist. We were on the hunt for the next high growth entrepreneurs.
Linda Rottenberg and Peter Kellner had started Endeavor 18 years ago before 'social enterprise' had joined our common vernacular. Although still an evolving concept, 'doing well by doing good' these two founders pioneered a new approach to crushing poverty around the world.
Simple but powerful. Get people a job. Do it by adding the rocket fuel to emerging entrepreneurs in developing countries that were ready to scale their business.
And powerful it became. Linda, Peter and the team were incredibly smart about how they scaled their organization. Today Endeavor entrepreneurs globally employ over half a million people in high quality jobs. The businesses generate almost $8 billion in annual revenue. That is a higher GDP than 40 countries in the world. Linda talks about this journey in her captivating book, Crazy Is A Compliment. In the last couple of years they began prospecting in Detroit and other U.S. cities.
Out of the 55 entrepreneurial company leaders that we will evaluate over the next couple of days 5 are women. Still a fraction of the opportunity but a myriad of reasons are at play on why the number is so low. One is a ton of unconscious bias by everyone, including you and me.
When I say 'entrepreneur' you probably think 'a guy in his twenties with a hoodie.' And yet what is missing when we leave women on the sidelines? A venture capital firm examined 300 companies they had funded and courageously released the results last month. They found that when the founding team had at least one woman, the company performed 63% better. More profits- that is what we are leaving on the floor.
Lack of women? It isn't just Endeavor's problem; they work hard to source women entrepreneurs. And they also make sure they seek out women entrepreneurs for their International Selection Panel. I have judged business plan competitions around the world and been in Board or Executive rooms when candidates for top positions are being chosen. Too often I see the insidiousness of unconscious bias emerge. The research supporting this problem has been growing for decades. I, too have to make sure I am not practicing it myself or too easily giving into it. We are all gripped by it.
As I walk into the Selection Panel I remind myself to channel Notorious RBG, AKA U.S. Supreme Court Justice, Ruth Bader Ginsburg. A diminutive woman who makes sure everyday we don't forget to stand in a woman's shoes. Brush off that bias that can stick so hard and get everyone to focus on the right stuff.
I don't know yet whether the woman I saw will make the cut. But next time you see a woman entrepreneur, a little girl who aspires to be one or one who is contemplating this big leap of faith to found a company, smile big. It's a start.