We are looking to adopt a young, male Shih Tzu, Havanese, Maltese, Papillion, or Lhasa Apso. I am 50-year old and a writer and orphan care expert. My partner is a diamond consultant. We both work from home, a three-bedroom duplex on Roosevelt Island. Our 16 year old son is calm and particularly friendly and loving.
I founded a network of orphan care around the world (OIWW) in 1999 specifically because I was involved with animal rescue and was shocked to discover orphanages on the developing world that were worse than New York City animal shelters (story).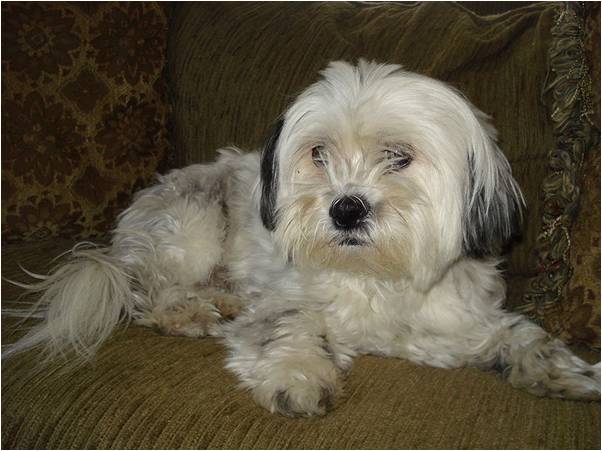 Where can my family find a Shih Tzu to love for the rest of his life?
In the early-1990's, I cared for rescued dogs - 2 Dachshunds, a Miniature Poodle, and a Yorkie. Each had a fantastic "tail." The Dachshunds had belonged to an elderly woman who had passed away on her kitchen floor. I was told than when her family discovered her body weeks later there was little left of her - but the dogs appeared well-feed.
When children on the street would make fun of my "hot dogs," I whispered to them that these were not just any hot dogs, but man-eating hot dogs. They were terrified and never teased my dogs again - allowing them to pee in peace.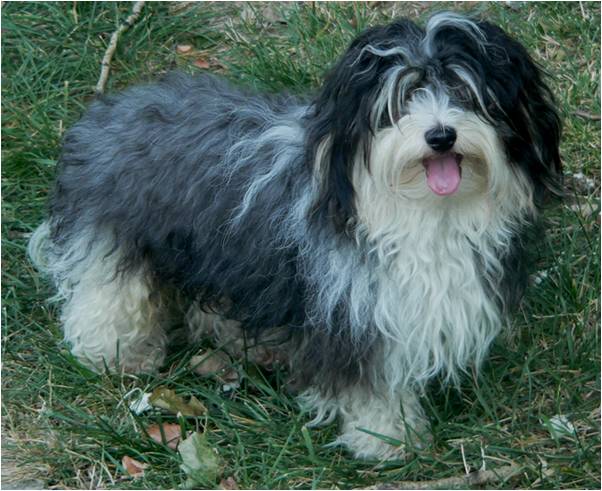 What a joy it would be to walk a Havanese in Central Park!
The poodle, Happy, had a similar unhappy experience prior to her rescue. Her owner had also died. In grief, Happy had managed to rip open her own stomach and tear out her own eye. The Yorkie was raised by a homeless man on the streets of Harlem who also passed away, leaving the very dirty dog at the 110th Street city animal shelter.
My four elderly dogs were followed by six rescued cats, an adopted son from Indonesia, and three Puerto Rican foster girls - but that is a story for another time.
Fast forward 15 years and I live on Roosevelt Island in a three bedroom duplex. Those dogs have been gone for over a decade. My adopted son is now a responsible sixteen-year old. My partner grew up with and loves dogs, and frankly, at fifty, I need some exercise.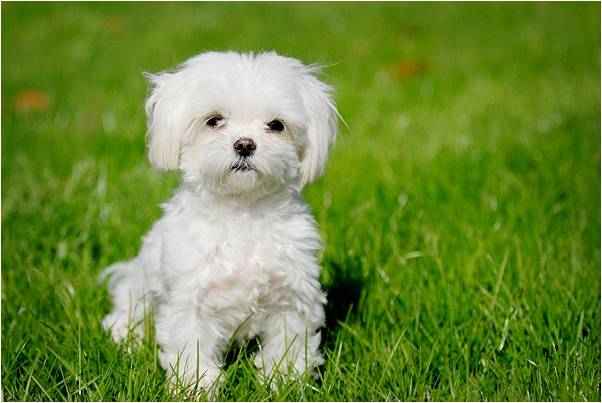 Call me sentimental, but Maltese are so cute they are truly to die for.
So we decide as a family to commit ourselves to caring for a new dog or two. We visit the Humane Society in the shadow of the 59th Street Bridge. The staff at the Humane Society take their job very seriously, and I believe a coop interview might be easier. They tell us they will keep us in mind, and in the meantime, read Dogs for Dummies.
What kind of dog does my family desire? More importantly, what type of dog do we not want? We would like a small dog. The stairs in our home preclude a Dachshund or older, arthritic dog. We agree none of us can stand yappy dogs - so although I am sure others will disagree, for us this precludes Chihuahuas and Pekinese. We cannot deal with too much energy, so the Terriers (other than a Yorkie) and Jack Russells are out.
What is in? I still adore Miniature Poodles. My son and partner being Chinese favor Lhasa Apsos and Shih Tzus. I am also fond of Maltese, Havanese, and Papillions.
To confirm our thinking, we visit an Upper East Side puppy mill where they throw pedigree dogs into our arms, extolling the royal virtues of each. At $1,000 to $5,000 each, I can only think of the orphans I care for and how ridiculous it would be to allocate such resources to a dog. Further, any purchase of a pedigree should be from a proper breeder, not a dog factory.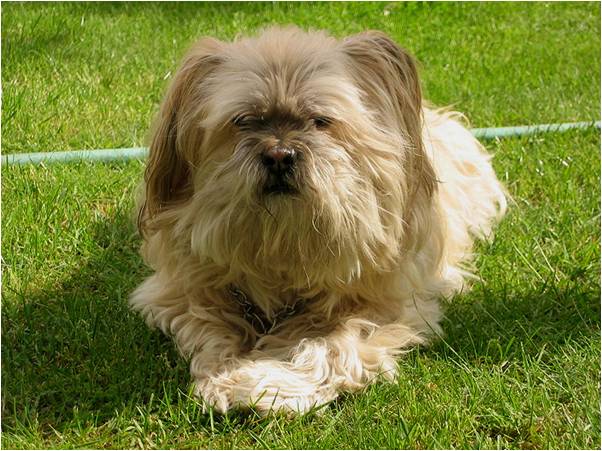 An eleven-year-old Lhasa Apso dog in the suburbs - would he like the city?
Wikipedia does a grand job of describing the breeds my family is interested in:
The Shih Tzu is a friendly lap dog that at one time was bred to be a companion dog for Chinese royalty. Some say living in the imperial palace gave the Shih Tzu an arrogant quality, although they also display qualities of devotion and adaptability. They tend to be sweet, playful, and trusting as well.

Having been bred as an indoor monastery sentinel dog by Tibetan Buddhist monks, Lhasa Apsos are alert with a keen sense of hearing with a rich, sonorous bark that belies their size. The ideal Lhasa temperament is to be wary of strangers while being loyal to those closest to them.

The Havanese is a breed of dog of the Bichon introduced to the Canary Islands by the Spanish. They are playful dogs and great with children and other animals. Havanese have a clown-like personality and are known to "hop" rather than run. They are highly adaptable to any environment and their only desire is to be with their humans.
Further Wikipedia entries include:
Maltese are bred to be cuddly companion dogs, and thrive on love and attention. They are extremely lively and playful, and even as a Maltese ages, his or her energy level and playful demeanor remain fairly constant. The breed name and origins are generally understood to derive from the Mediterranean island of Malta.

The Papillon derives its name from its characteristic butterfly-like look of the long and fringed hair on the ears. The papillon has the appearance of a dainty toy breed. In contrast to its staid and stately representation in the Old Master portraits, the papillon is highly energetic and intelligent.

The Poodle is regarded as the second most intelligent breed of dog. It is believed to have originated in Germany and was standardized in France. Highly energetic, poodles like to be in the center of things. Poodles are extremely people-oriented dogs and generally eager to please.
We made the pilgrimage to see the dogs at Bid-a-wee, the Human Society, the ASPCA, and the City Shelter. I discovered quickly that things have changed since the early 1990's. The Internet is now key. Just like match.com, one no longer needs to visit every spot looking for the perfect mate. There is Discovery's incredible petfinder.com.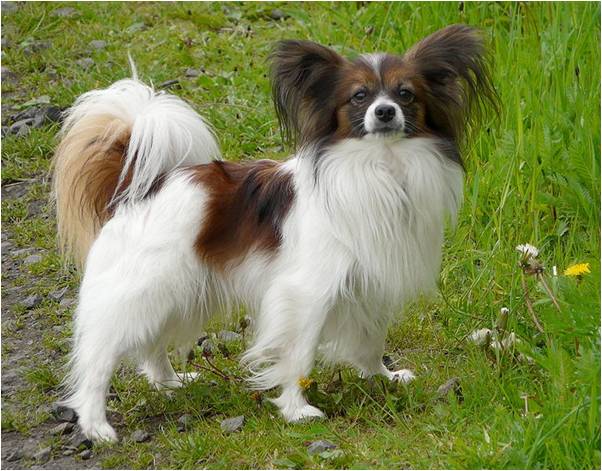 In contrast to its stately representation in the Old Master portraits, the papillon is highly energetic and intelligent.
This leads us quickly to the smaller shelters such as FourPawsSake, Second Chance Pet Adoption League, and Last Chance. We also discover the Metropolitan Maltese Rescue Society. Each group had dogs available for an average fee of $200.
The small shelters on-line are friendly and write back immediately. These folks I believe are all volunteers and it is a labor of love. How many dogs are saved from being put down in the Tri-State because of their efforts? They are amazing people.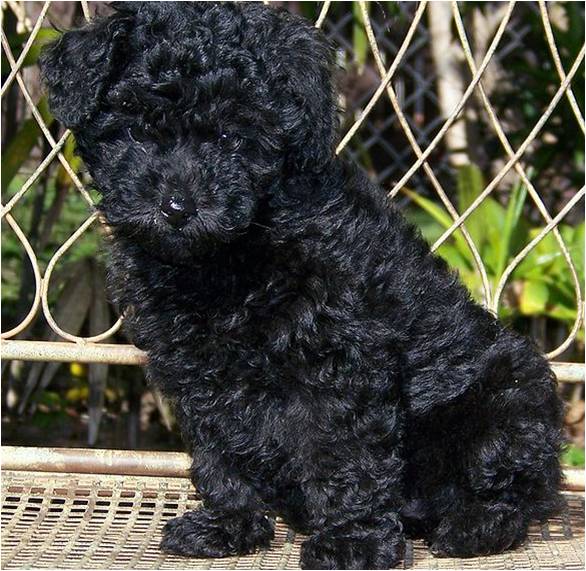 Miniature poodles are 10 - 15 inches in length and were once hunting dogs.
One typical response is as follows:
Thank you for your inquiry, but Chugey is most likely being adopted tomorrow. We do have a very sweet mellow 8 1/2 year old shih tzu named Snookers who is special needs (skin and ear infections and dry eye that requires medicated eye drops for life) if you are interested. Thanks.
We would like to help you find a dog. The best thing is to look over the website (it will have to be updated during the week) to see the dogs that we have, and then to email us the dog(s) you would like to see, then come down to Hillsborough N.J. on a Saturday to meet them.
We have many dogs, and cats and horses available - and new ones coming in all the time. Please see our website for more information about the animals we have available.
Our landlord is not particularly dog-friendly and I am sure he would certainly object to a horse! The minutia of dog-care is easier explained on-line, such as this response:
Our regular fee for most dogs is $275 unless indicated elsewhere. Our fees range from $200 (seniors) to $350 (with dentals or surgeries) depending on treatments supplied to the dogs. This includes all necessary vaccines (DHPP+) including Bordetella, the new Canine Influenza vaccine ($30 value with a voucher and Rabies, medical records and certificates. Multiple de-wormings to cover all bases, Heartworm/Lymes/Erlicha/AP testing, started on Heartworm preventative and Frontline/Advantage. Most of the dogs will be spayed/neutered ($95-$220 value) and have dentals and other medical treatments and veterinary exams which will lead to the higher adoption fee. Necessary medical treatments and care, grooming, informative DVD, leash and collar, and a starter packet. Also Micro-chipping with prepaid registration that will be transferred into your names after the dog has been neutered/spayed or the 30-day trial period is up.
On our end, we are prepared to walk our new dog four or five times a day, including letting him play with other dogs in the neighborhood dog run. Socialization can be important for a dog, although some prefer to be loners. The walk to the end of Roosevelt Island - to the lighthouse - is a wonderful walk.
Having adopted very old dogs fifteen years ago, this time I think I would like a younger dog. At any rate, we continue looking. Somewhere in this town a shelter dog in need of love and affection is waiting for us!
Jim Luce may be reached at jimluce@aol.com.