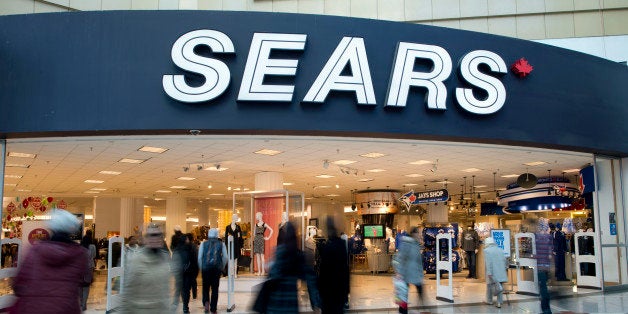 Sears -- despite its own problems keeping its staff employed -- is riding to Target workers' rescue.
A day after Target announced plans to close all 133 of its locations in Canada, Sears Canada offered discounts to its competitors' employees and invited them to apply for jobs at its stores.
"In recognition of the challenging retail landscape and yesterday's announcement regarding the exit of Target from the Canadian market, Sears Canada wishes to do something meaningful to help employees affected by store closings and job losses and to do so in a respectful manner," the company said in a statement on Friday.
Beginning next Wednesday and for the next four months, Target employees in the country can purchase products at Sears at a discount of up to 25 percent. Sears will also host job fairs across Canada. The retailer invited executives from Target Canada to meet Sears executives at the company's Toronto headquarters next Wednesday to discuss potential openings.
Target did not respond to a request for comment on Saturday.
"It's a vulture move," Brian Sozzi, a retail analyst and chief executive at Belus Capital Advisors, told The Huffington Post. "You have Sears trying to swoop in and prey on the emotions of people who just lost their jobs."
Sears Canada has been one of Sears Holdings' most troubled units. In October, the parent company announced a rights offering -- a move that allows shareholders to buy more stock of the company -- in an effort to generate up to $380 million in cash and decrease its stake in the business. The company already reduced its stake to 51 percent from 95 percent in 2012 as sales began to fall.
Sears' business in Canada has fared slightly better than its fast-declining U.S. operation, but it isn't far behind, Sozzi said.
"Sears Canada is dreadful," Sozzi said of the business. "It's almost a direct reflection of what's going on here."
Sears did not return a Saturday email requesting comment.
Calling all HuffPost superfans!
Sign up for membership to become a founding member and help shape HuffPost's next chapter