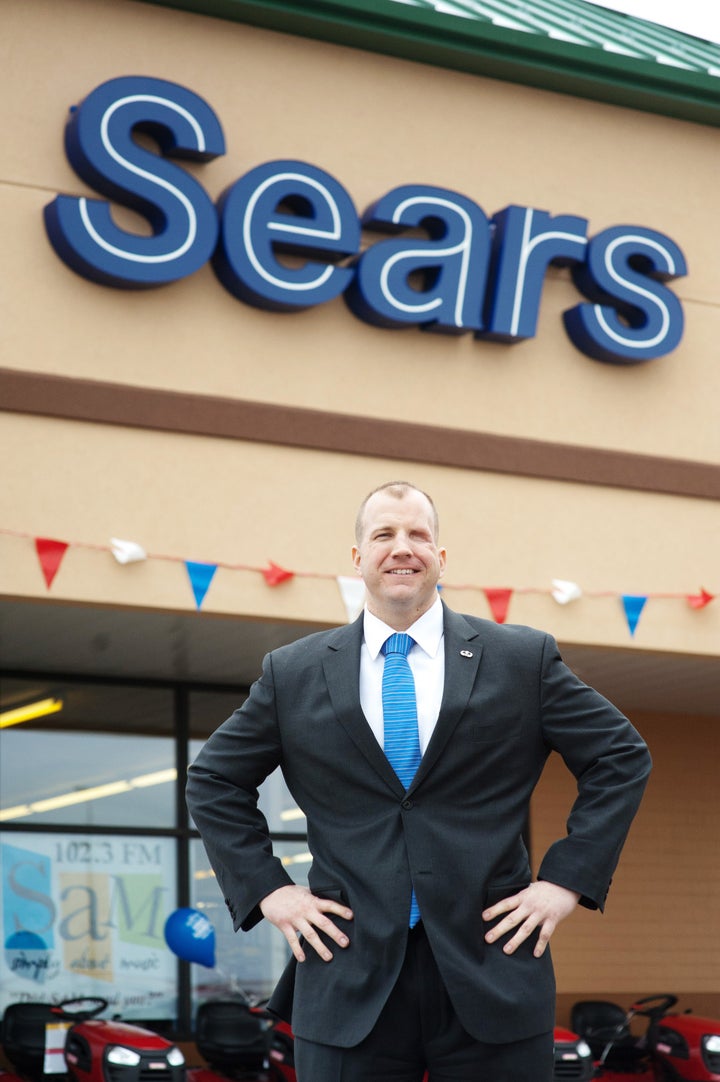 Since Illinois Governor Pat Quinn signed a controversial income tax hike into law, several big businesses with headquarters in the state have publicly considered leaving. On Monday, Gov. Quinn told reporters he was working to keep Sears Holdings Corp. from flying the coop.
According to Crain's Chicago Business, Sears has been in talks with North Carolina, Texas, Tennessee and New Jersey about leaving the Hoffman Estates-based headquarters after their state and local tax incentives expire in 2012.
"We do owe it to our associates and shareholders to consider options and alternatives and intend to be very thoughtful and thorough in our deliberations," a Sears spokesman said in a statement. "It is still very early in the process."
Sears Roebuck and Co. moved into the Hoffman Estates offices after leaving its home in Chicago's Sears Tower (now Willis Tower) 22 years ago. It was reportedly set to open up shop in North Carolina, when Illinois offered them $100 million in state infrastructure money to stay.
The company has since become a vital part of the community: at least 6,000 Sears employees live in the Chicago suburbs, and an additional 9,000 have jobs with nearby businesses, vendors and contractors, according to the Daily Herald.
The Daily Herald sums up how destructive the move would be to the area:
Besides the loss of roughly 15,000 jobs, a Sears move out of state would lead to the loss of millions in tax revenue, according to the impact study Sears commissioned from Gruen Gruen & Associates and the Regional Economics Applications Laboratory.

"Annual tax revenues to the state of Illinois will decline by $130.7 million," the study said. "Annual tax revenues to the Chicago region will decline by $112.4 million."
This is not the first time Gov. Quinn has been asked to expand tax incentives for big businesses to keep them in the state. On Friday, Motorola announced that the state agreed to a $100 million deal to keep their headquarters in suburban Libertyville. The company agreed to spend nearly $600 million in research and development in return.
"We will sit down with the Sears people and their representatives and their elected representatives who are in the area of Hoffman Estates and I'm sure we'll work out something that will work for the company but, more importantly, work for the common good, for the workers, for the jobs," Quinn said, according to the Chicago Sun-Times.
Legislation is also pending in Springfield that would extend Sears' deal 15 years if the company keeps a certain number of local employees.
Calling all HuffPost superfans!
Sign up for membership to become a founding member and help shape HuffPost's next chapter