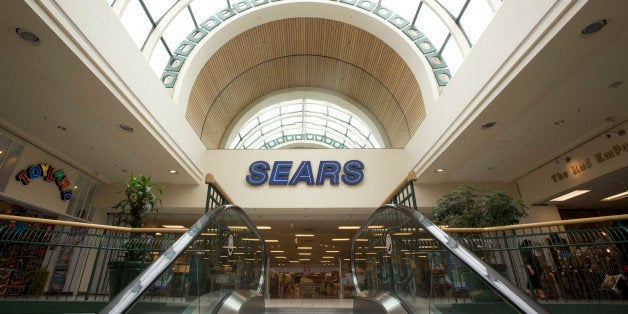 The demise of one of America's iconic retailers isn't slowing down.
Sears Holdings, the parent company of Sears and Kmart, announced Thursday that it lost $573 million over the last three months -- the company's 9th straight quarterly loss. Sales at stores open more than a year, an important measure of retail health, increased 0.1 percent at Sears and dropped 1.7 percent at Kmart.
On a conference call with analysts Thursday, executives blamed the poor sales performance on a variety of factors, including a lagging electronics business at Sears, poor grocery and household sales at Kmart and too many promotions.
"Our second quarter earnings are unacceptable, and we are taking steps to address our performance on several levels," the company's CEO, Edward Lampert, said in a statement Thursday.
In addition to the store closures, Lampert highlighted a number of other of transformation initiatives on the call. The company is focusing on boosting its digital business, shifting the mix of promotions so it's more focused on the company's "Shop Your Way" rewards program, leasing out unproductive space and working on the supply chain to make sure the stores have the right mix of products, he said.
Sears workers told The Huffington Post that it's discouraging to see the company's financials in such bad shape. One Sears associate who works at a store in California, who spoke on condition he not be named for fear of retaliation from his employer, said the morale at his store is low, as ground-level workers are constantly pushed to hit quotas.
"The general consensus is that Sears is a sinking ship, and we, the associates, are in the engine room bailing out water," said the associate.
For its part, Sears says people should be patient with the company's transformation, as the retailer aims to move from just selling products in traditional stores to serving customers wherever and however they want to shop.
"Change of this scale is not always easy," Sears spokesman Howard Riefs wrote in an emailed statement to HuffPost. "But, we're investing heavily in our future and we'd ask those watching to stay tuned."
Still, the store's efforts to fix things might not be enough to turn the retail giant around. Lampert, who was responsible for the Sears-Kmart merger in 2005, has been criticized for not investing enough money in the business and focusing too much on cutting things out instead. At the same time, Sears and Kmart are facing competition from traditional rivals like Home Depot, Walmart and Target, as well as online retailers like Amazon.
The company is also plagued by the same challenges facing other retailers. Slow wage growth has meant low- and middle-income Americans just don't have enough money to spend at places like Sears and Kmart. More people are turning to dollar stores, which offer discounts in urban locations that don't require a car and gas to get to a suburban mall.
-- Kim Bhasin contributed to this report.
Related
Popular in the Community