Social media and event tech have created an age of interconnectivity between people and places, but apps like Yelp and Zagat are quickly becoming outdated. Localized social apps, which make incredible use of technology like social graphing, geodata, gps, and destination analytics, are able to show you which venues are both highly rated and active right now on a convenient heatmap so you can see what's nearby.
Localized apps are going to be a major nightlife and exploration game changer: the new name of the game is real-time. Yelp shows reviews, Zagat lists ratings, but both quickly become outdated, especially in fast paced cities like New York. These clunky apps also don't allow you to see how active a venue is currently, so it goes without saying that a new class of app is needed to bridge the gaps.
That's where the newcomers are taking aim. What could be the next big thing for nightlife: Postcard, the localized social app for New York City, has just launched, and it's promising to be the hottest app this season. It fell on my lap recently and I was blown away by the capabilities that are currently not seen in any other social/live app. Postcard combines those two elements with finesse, allowing you to explore and discover at your own pace.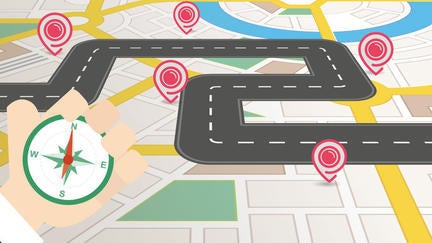 Postcard goes further than any other app before it: it shows users social events and venues going on around them in real time. Upon its Facebook launch in June, it garnered over 1,500,000 engagements, likes and shares and over 95,000 beta pre signups. The public seems to be clamoring for an app like this.
Unlike Zagat, Yelp, or Meetup, Postcard gives a constantly evolving stream of information, making it an excellent companion on a night out. The app updates in real time, showing users the hottest spots near them on their in-app heatmap in an almost 'Matrix'-like experience. People can see what the inside of a venue looks like before they show up. It does this by using images that are collected and compiled from various social media platforms, including images from other Postcard users, and filtering the photos to give an accurate look at the venue at that moment. Users can save locations, get curated lists of incredible venues from the Postcard team, and explore new and exciting venues around them.
The real-time concept goes a step further, allowing users to skip lines and make venue purchases directly through the app, often with perks like discounts, deals, and secret menu options. Connecting people and business in one harmonious experience.
Localized social apps like Postcard are definitely a burgeoning trend, but none of the currently available apps have gone as far as Postcard to include such sleek multi-functionality. Connecting destinations to customers by serving as the middleman, even with its current early capabilities gives it potential to accelerate local business for nightlife spots anywhere.
"There are plenty of apps that help you plan your night a few days in advance (like Meetup), but there's nothing that shows what's actually going on around you in real time. Now there's Postcard," says Giancarlo Roma, one of Postcard's founders. "Postcard is a new way to navigate New York City that connects you directly to what's happening at that moment."
In my previous writing focusing on Postcard, I spoke about the ramifications of Postcard's existence on the social media market. For example, SmartInsights shows that even though Facebook outranks its competition by multiple orders of magnitude, apps like Snapchat are its greatest competitor with regard to their penetration of the 18-34 age demographic, with ≈400 average monthly minutes per visitor.
Given the baby boomer generation is shrinking and the Millennial population is growing proportionally, apps allowing users to communicate beyond messaging, with anyone on any given social media platform in real-time, are going to be pivotal investment opportunities for venture capital firms in the next few years.
Postcard is leading an emerging vanguard of social media apps that introduce real-time social interfacing features to amplify and reimagine day-to-day interactions with venues. With Millennials fleeing older apps and adopting newer, real-time apps, Postcard is an interesting answer to an age old question. What do we do tonight?
Any savvy New Yorker would do well to check out this great app to help them have fun in the coming holiday season. Stay tuned for continuing coverage!
Calling all HuffPost superfans!
Sign up for membership to become a founding member and help shape HuffPost's next chapter
This post was published on the now-closed HuffPost Contributor platform. Contributors control their own work and posted freely to our site. If you need to flag this entry as abusive,
send us an email
.